The Organic Milk Suppliers Cooperative (OMSCo), the UK's largest organic dairy cooperative, has today announced the winner of its first ever 'Farmer of the Year' award. Clive Freane from Perridge Farm in Somerset has fought off stiff competition to scoop the newly introduced accolade.
The award recognises an OMSCo member who has shown outstanding practice and innovation in organic dairy farming. Following careful consideration, discussions and farm visits to the nominated members, Clive was chosen for his forward thinking approach and tireless dedication to producing top quality organic milk. Considerable attention has been given to the soil condition at Perridge as Clive believes that this is fundamental to producing the most nutritious milk from his hundred strong herd of Guernsey and Jersey cross cows. Responsibility for the welfare of the herd is shared with brother-in-law and veterinary surgeon, Steve Turner, who has done valuable work with OMSCo in the treatment of mastitis.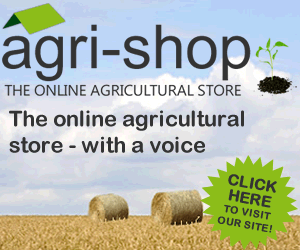 Not only do the Freane family run an excellent farm, they also produce a range of award winning organic products including four week hung organic beef, and delicious yogurt sold under the River Cottage brand. Appropriately named, Brown Cow Organics, enables the farm to support seven local families through employment - yet another factor that helped Clive win the title of 'OMSCo Farmer of the Year'.
Collecting his prize and unique milk churn trophy Mr Freane commented, "We are delighted with this win and it's a real honour to be chosen, especially when you consider the many outstanding farmers that belong to OMSCo. "We wouldn't be where we are today without our staff who are very simply fantastic. They are all highly skilled, dedicated and, most importantly, have a great sense of humour. Our eldest employee, Henry who is in his eighties, started working for my father nearly sixty years ago and has seen many changes in that time."
Aled Rees from Cardigan in Wales came a close second, and was awarded a runner up prize worth £250 for his commitment to organic principles. From growing his own feed crops to selling his own produce locally, OMSCo felt that Aled embodied the core ethos of organic farming.
Rosie Palmer, Marketing Manager at OMSCo remarked "It was a tough job deciding on which of the nominated farmers most deserved to win the inaugural 'OMSCo Farmer of the Year' award, as we had a large number of very high-calibre entrants to choose from. However, we felt that both Clive and Aled deserved the recognition. They both work diligently to maintain organic integrity and ethics, whilst producing first-class organic milk and dairy products. Clive and Aled go that extra mile and their enthusiasm couldn't be overlooked. "
Comments
No comments posted yet. Be the first to post a comment