This year's many problems with lodging and diseases are forcing many Oilseed Rape growers to rethink their selection strategy with shortages of the most resilient varieties inevitable, warn OSR specialists DSV.
The problem will be compounded by the late and variable harvest limiting availability of farm-saved seed and ongoing predictions of variable growing conditions in the future.
"The warm Winter, dry Spring and cold wet Summer this year has tested the genetics of many varieties to the full with crops across the country suffering from lodging and diseases making for a very difficult harvest with reduced seed yields and low oil content. Many crops are so poor they have simply been abandoned," says DSV UK managing director Mike Mann.
"Some producers have seen problems with Phoma and Botrytis, the long flowering season has resulted in Sclerotinia and a lot of crops have developed Verticillium wilt in the later stages."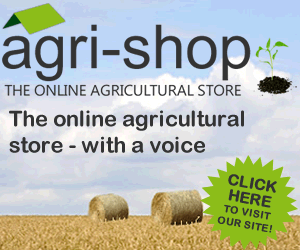 But by far the biggest problem has been standing power with many crops lodging from the flowering stage and even stronger crops succumbing to the onslaught of the wind and rain later in the season.
According to ADAS, 50% of UK OSR crops have some lodging after lush Spring growth with trials showing a 15 – 50% loss.
"It's often easier to control disease in the field than it is to manage a lodged crop and the potential losses are much greater," Mike Mann explains.
"With the Environment Agency and many others warning the types of weather pattern we've had this year will be more commonplace in the future due to climate change, the reality is that disease resistance is now less important than a variety's inherent stability and reliability in variable conditions."
Varieties to focus on for next year are rapidly establishing hybrids with good straw stiffness and high resistance to lodging. These have proved to be the most successful this season – but even their performance has varied between varieties, he says.
"Compass has done particularly well with its exceptional Autumn establishment combined with good Spring vigour and list-topping oil content giving it consistent performance across the country. For this year, the new low biomass hybrid Troy - the highest yielding semi-dwarf ever and with exceptional stem characteristics - will also be a strong contender although seed stocks will be low.
"Seed availability will generally be a problem, this year. Many producers who usually rely on farm-saved seed will be forced to look at buying in seed because of crop quality and the turnaround time needed. This will put even more pressure on already limited stocks of certified seed – especially for the more popular varieties."
The growing season of 2012 could be the one that changes many growers priorities when it comes to varietal choice, concludes Mike Mann.
"Whilst we all hope we don't get a repeat of this difficult year, the scientific consensus is that weather patterns are changing and becoming more variable. With this being the case, a variety's stability and ability to consistently deliver high yields and oil content in widely differing conditions will become its most important attribute.
"Most varieties can perform well in good growing conditions - it's when the chips are down that the best come to the fore and this precisely what 2012 has shown."
Comments
No comments posted yet. Be the first to post a comment