Oral statement for David Miliband avian influenza situation in Suffolk
Oral statement for David Miliband - avian influenza situation in Suffolk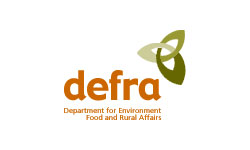 Mr Speaker, with your permission I would like to make a statement about the avian influenza outbreak in Suffolk.

Just after 5pm on Thursday 1 February the State Veterinary Service was contacted by a private vet who suspected an avian notifiable disease at a poultry farm in Suffolk. The farm near Upper Holton, held 159,000 turkeys housed in 22 sheds. The vet raised concerns because deaths were taking place in one shed, containing 7,000 birds, beyond the normal frequency and rate.

My Department promptly enforced legal restrictions on the farm so that no birds, people or equipment could move off those premises, preventing any possible spread of the disease. Arrangements were quickly made for a veterinary officer from the local animal health office to inspect the premises and take samples for testing by the Veterinary Laboratories Agency in Weybridge, Surrey.

Preliminary results were received late Friday evening indicating the presence of avian influenza of the H5 strain. At this stage the pathogenicity of the virus was not known. My department issued a press notice and alerted the poultry industry, stakeholders and the European Commission. In line with contingency planning arrangements, national and local disease control centres were established.

Further tests were carried out overnight, and based on the results received on Saturday morning, Fred Landeg the Deputy Chief Veterinary Officer confirmed H5N1 avian influenza. We imposed a 3km protection zone and 10km surveillance zone around the infected premises, to restrict movements of poultry and require their isolation from wild birds in those areas. In addition we banned all bird gatherings, including fairs, markets, shows and races, across England, Scotland and Wales. The Great Britain Poultry Register was used to issue text alerts to all those registered.

By Saturday afternoon the Veterinary Laboratories Agency had completed further tests and were able to confirm that this was the highly pathogenic H5N1 Asian strain which has spread widely in recent years.

My officials had been working closely with our established group of ornithological experts to establish what a proportionate and risk based response would be to such a finding. Based on their advice my department imposed a wider Restricted Zone covering East Suffolk and South East Norfolk, an area of 2090 sqkm. Within this zone, we are requiring poultry and other captive birds to be housed or, if that is not possible, to be isolated from contact with wild birds. The Opposition and local MPs were kept informed by my Honourable Friend the Minister of State.

On the infected premises, the humane slaughter of all the remaining birds began on Saturday under the supervision of the State Veterinary Service, once the Health Protection Agency had taken all necessary steps to assure the health and safety of those carrying out this work through medication and protective clothing. I attended a meeting of the Civil Contingencies Committee ('Cobra') this morning and can report to the House that we expect culling to be completed today.

Once slaughtered, those carcases are being transported under escort in sealed leak-proof lorries to a plant in Staffordshire where are being rendered. Rendering involves crushing and grinding of carcasses, followed by heat treatment in a sealed vessel to reduce the moisture content and to kill micro-organisms. The left over product from the rendering of the birds is then incinerated to ensure total destruction. There is full protection for workers at the site and the general public in the surrounding area.

The Department of Health and the Health Protection Agency have been fully involved in our response throughout. All of the people involved have been issued with personal protection equipment (PPE) and are being offered the Tamiflu (human influenza) vaccination. In addition, seasonal flu vaccination has been available for poultry workers since early January. The risk to the general public is judged by health experts to be negligible. In particular, the Food Standards Agency advise that there is no risk in eating any sort of properly-cooked poultry, including turkey, and eggs.

At this early stage, we do not know how this disease arrived in Suffolk. A full epidemiological report will be produced by our experts as soon as possible and made publicly available The State Veterinary Service is carrying out rapid and urgent investigations both on the infected premises themselves and by testing poultry farms and collecting dead wild birds in the protection and surveillance zones. Outside the Restricted Zones, our programme of wild bird surveillance continues with 4,000 birds having been tested in the last 5 months. I urge keepers of birds to be vigilant and to exercise good biosecurity. In particular, it is important that they act quickly and contact their local animal health office if they suspect disease.

From Friday afternoon we have been working with the European Commission and leaders of the poultry industry and retail organisations consulting with them on the decisions that we have been taking and jointly tackling practical issues as they arise. This is in addition to my Department's regular communications with the wider poultry stakeholder community through email, telephone conferencing and the website. We have also been in direct contact with poultry keepers using the text messaging system of the GB Poultry Register and further written communications will be issued today.

Experience from previous outbreaks in Europe, and in the past in this country, has shown that in all cases where disease was found in domestic poultry, the rapid action taken to restrict movements, to house birds and, above all, to cull all the birds on the infected premises, has eradicated the disease without further spread. I am satisfied that the response has been rapid, well co-ordinated and appropriate.

Mr Speaker, contingency planning arrangements have been developed over the last five years in an open way, the first avian influenza specific plan being published in March 2004. These plans are updated on a regular basis, most recently in the updated plan published in December available on the web, and thus far they have proven their worth. Our goals are clear: to stamp out the disease, to protect public health, to protect animal health and welfare, and to regain disease free status in the UK. I would like to record my thanks to all those who have worked so hard since Thursday evening from across government departments, delivery partners and the poultry industry at the local, regional and national level, to help achieve these goals as soon as possible.


Download

No comments posted yet. Be the first to post a comment
Display name

Please enter your name

Email
(optional)
Comment

Please enter your comment

Post Comment


Your comment submitted successfully.Please wait for admin approval.

Some error on your process.Please try one more time.