The results of a new meta-analysis published in the Science of the Total Environment journal 1reveal that organically farmed lands emit less nitrous oxide and take up greater amounts of atmospheric methane, helping to combat climate change.
This is the result of an evaluation of 19 comparative studies from around the globe conducted by a team of experts at FiBL (Research Institute of Organic Agriculture based in Switzerland) and the University of Hohenheim.
Nitrous oxide emissions from organically managed soils are on average 492 kg CO2 eq. per hectare and year lower than those from non-organically managed soils. The researchers found that the reason for this appears to be the due to soil quality. Moreover, uptake of atmospheric methane on organically farmed lands is s
light
ly higher. The study only assessed emissions from soil on agricultural land and did not take into account emissions arising for example in nitrogen fertilizer production or farm-waste management.
Emma Hockridge, head of policy at the Soil Association said; "This study provides further evidence on the benefits of organic farming systems in terms of climate change mitigation. It also further high
light
s the additional benefits of the high quality of soils found within organic systems."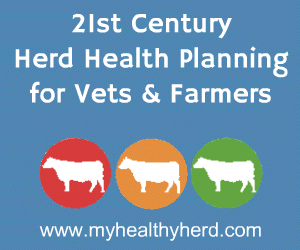 Comments
08-10-2013 03:09 AM
| Posted by Mischa Popoff
The reason this article talks about atmospheric methane and nitrous oxide is because organic farming uses far more fossil-fuel and hence emits far more CO2 per-acre and per-bushel of food produced.
Modern, science-based farming, including biotechnology, uses far less fuel and emits far less CO2.
08-10-2013 10:16 AM
| Posted by OrganicTruth
Really is this the best this FiBL organization - that claims to be the leading Global organic research institute - can do? This is the 'research' that will make policy makers, agricultural extortionists and farmers sit up and start supporting/shifting to organic farming? This story needs to be run with a qualifier noting that a meta-anaylsis, in the realms of professional, evidentiary and scientific backed research, is simply not peer-rated. Aggregating and analyzing the findings of a set of variable studies (varying methodologies, quality controls, scientific rigour etc). Notably who is doing the analysis and what's the track record of the research institute? Once again shows how deficient organic research is at producing the scientific evidentiary-based and agronically quantified arguments that credibly frames the argument "Why Organic?" FiBL's track record/record of achievement - well lets just say over 40 years organic research efforts "led" by FiBL has resulted in organic agriculture "advancing" to bottom-clinging, nano-detect 0,09% share of global agriculture. Meanwhile GMO's share exceeds 10% of global ag in under 15 years. But just as the Soil Associate endorses, this FiBL meta-analysis will definitely make all difference and propel organic farming to new heights!

08-10-2013 10:20 AM
| Posted by OrganicTruth
See note re: FiBL's reliability http://www.pnas.org/content/110/11/E984
10-10-2013 14:06 PM
| Posted by tom
I think the research findings are very interesting and revealing.

Modern "science" based farming includes organic agriculture, which harnesses ecological and agronomic knowledge and research to create more efficient and sustainable agro-systems that do not pollute and toxify the food we eat, as well as the wealth of ecosystems that are dominated by agriculture.