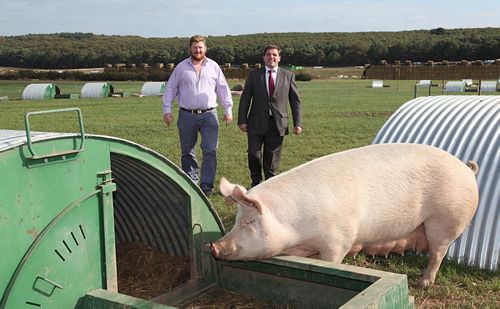 Left to right - Rob Mercer and Paul Brough
A pig farming business in Staffordshire has expanded with a £600,000 loan from Barclays Corporate.
Burton-based Packington Pork has extended their acreage in order to meet growing demand for their products. The third and fourth generation Mercer farming business is managed by father and son Roger and Rob Mercer, who supply free range pork to over 100 butchers shops around the country.
Rob, who studied agriculture at Newcastle University, came into the business in 2003. He had spent many years studying the welfare of pigs and was keen to ensure that his family's business supplied a high quality product from a farm that could boast the highest level of welfare standards.
This funding will enable the business to expand its sales of pigs by 400 a week taking the company's sales to 1500 pigs a week.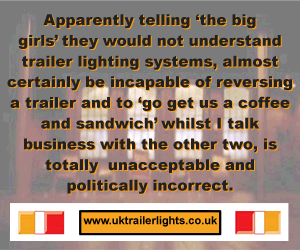 Commenting on the new funding, owner Rob Mercer said: "I am pleased that Barclays Corporate has recognised our ambitious growth plans and supported us with the funding to allow us to grow. The volatility in the markets makes it a difficult sector to operate in and I constantly monitor food prices to ensure that we can operate on decent margins."
Paul Brough, Barclays Corporate Agricultural Banking Director said: "Mercer Farms is a fantastic example of a farming business that produces a high quality product which is well received by consumers. Its environmental and animal welfare credentials are second to none which is extremely important in today's market where consumers are becoming increasingly more aware of businesses practices."
As well as high standards of animal welfare, the business also operates a 300-acre environmental scheme which involves flooding meadows, the planting of various species of plants and flowers and a 20-acre lapwing reserve.
The company boasts a number of awards in recent years including Pig Farmer of the Year at the Pig and Poultry Marketing Awards and in 2010 they were runners up in the Marks and Spencer Sustainable Food Award.
Comments
No comments posted yet. Be the first to post a comment