Paterson confirms badger cull will go ahead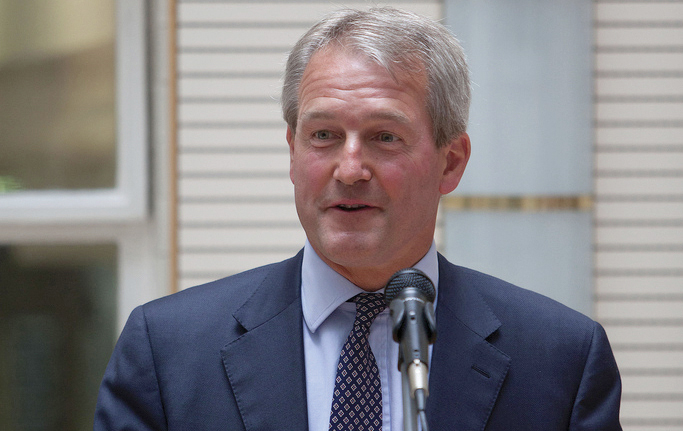 Two badger cull schemes to tackle the spread of bovine TB will go ahead this summer in Gloucestershire and Somerset, Environment Secretary Owen Paterson confirmed today. Speaking at the National Farmers Union annual conference, Paterson said authorisation letters have been issued by Natural England who confirmed culls can proceed in the summer."Bovine TB is spreading at an alarming rate and causing real devastation to our beef and dairy industry" the minister said.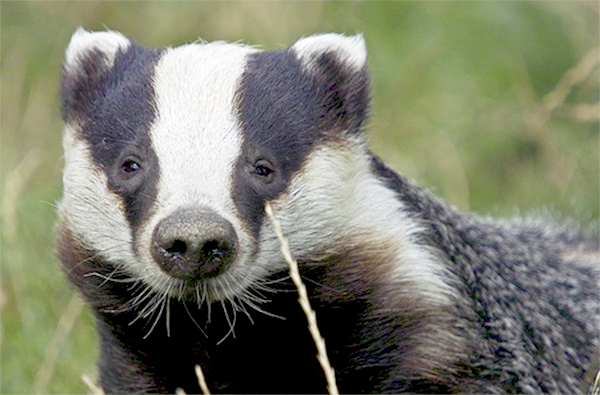 Paterson also announced a reserve pilot will also be prepared in Dorset in the event that unforeseen circumstances prevent one of the cull areas from being used.But recent research conducted by Durham University claimed a widespread badger cull will have no impact in solving the problem of tuberculosis in cattle.Professor Peter Atkins, from Durham University's Institute of Hazard, Risk and Resilience investigated the spread of the disease."Badgers almost certainly play a part in spreading the disease, but my conclusion is that their impact over the decades has been far less than suggested" said Atkins."Very carefully arranged culling may have a part to play alongside other measures in areas of particular prevalence such as South West England and South Wales, but my research suggests that extending the policy elsewhere may neither be justified nor particularly effective. It certainly won't be a panacea."However, Paterson said he was determined no further delays are made this year: "The authorisation letters issued today confirming culling can proceed this summer in West Gloucestershire and West Somerset is an important step towards taking the action we need to tackle the spread of this disease in wildlife.""I am determined that there are no further delays this year. That is why we have taken the sensible step with the farming industry to elect a reserve area that can be called upon should anything happen to prevent culling in Somerset or Gloucester."But Atkins claimed that 'no one' has yet proved which direction the infection travels between species and that the disease is a 'spillover' from cattle rather than an endemic condition. He also claimed a cull could even 'exacerbate the problem'."The Randomised Badger Culling Trial, which ran from 1998-2006 indicated complex, interwoven patterns of infection and concluded badger culling was unlikely to be effective for the future control of bTB.""When badgers are disturbed, they seem to perceive they are being attacked and move from their original area by a kilometre or more and join other badger groups, which spreads the disease."Following 2001's foot and mouth crisis, different parts of the country were restocked with cattle from the southwest, a traditional breeding area and that this has been a factor in the spread of bTB to regions that had previously had low incidence of it.A likely solution to the problem was said to lie in vaccination, but inoculating cattle for TB is forbidden by EU rules as it would render testing for the disease as ineffective, because all vaccinated cattle would test positive for it. The Environment Secretary said the pilot culls were 'just one part of our approach to control' TB. "We are using everything at our disposal to get to grips with TB including new tougher controls on moving cattle, increased herd testing and working to get effective vaccines ready as soon as possible."The experience of countries such as the Republic of Ireland, the United States, Australia and New Zealand shows that TB in cattle cannot be controlled without also tackling the disease in the surrounding wildlife. In New Zealand, the number of infected cattle and deer herds has been reduced from 1,700 in the mid 1990s to fewer than 100 in 2011. This is as a result of rigorous bio-security measures, strict cattle movement controls and proactive wildlife management.The authorisation letters issued by Natural England mean that culling will be able to proceed at any point from 1 June. The pilot culls will last for 6 weeks and will be repeated annually for four years.The pilots are being carried out to test the chosen method of culling through free shooting. The pilots will be independently assessed to check the method is both effective in removing enough badgers and humane.The reserve pilot in Dorset will be prepared in the same way as the two licensed areas so that it is ready to proceed if necessary in the summer.The search for an adequate TB vaccine for cattle continues, but badgers can be vaccinated now to help prevent the spread of TB as an alternative to culling.New government-backed research revealed that vaccinating badgers can reduce the level of TB within an infected colony by 54%.The results, which are from a four year study by the Food and Environment Research Agency (FERA), conflict the view that culling badgers is the only method to stop the disease."This report must be the final nail in the coffin of the plan to cull badgers" said Philip Mansbridge, CEO of wildlife charity Care for the Wild."Pro-cull supporters claim that the disease can only be stopped if the so-called reservoir of disease within wildlife is reduced – this study shows that vaccination can achieve this."But farming groups claim that a vaccine to help control TB in the future 'remains many years away'.Unions such as the NFU have admitted a vaccine should be part of a package of measures to help control the disease but said that measure alone would not be enough to combat it."We need a package of measures to tackle TB and yes, cattle vaccine must be one of them. But as Defra's chief vet Nigel Gibbens said cattle vaccine, and the tests and regulations needed to put it in place across Europe, 'may take years'. In the meantime, the spread of TB is doubling every nine years" said NFU President Peter Kendall."We have worked extremely hard to support those farmers in Somerset and Gloucestershire helping to organise and finance the two badger cull pilot areas which form an essential part of the Government's wider TB eradication plan.""These pilots will help to demonstrate that the control methods are safe, effective and humane in delivering this element of the Government's TB eradication policy. Partnership on this plan is vital if we are to get on top of this disease, the spread of which is doubling every nine years.""It is also important to have a contingency plan should anything happen to one of the first two areas and so we welcome the news that Dorset is being progressed as a reserve pilot area.""Success of the two pilot areas is not just important for farmers in the two areas but for livestock farmers across England and the rest of the UK who are desperate to get a grip of this disease. We must remember that 354,668 cows have been compulsory slaughtered in England due to TB since 1996 to 2012."But Professor Atkins has concluded that the government should take a more comprehensive approach to controlling TB: "The assumption that badgers are always responsible for this disease in cattle has to be reviewed.""If our analysis showing the lack of disease persistence in medium and low density badger populations is correct, the improvement of cattle controls including improved testing, tighter movement controls and, eventually, a useable vaccine should be enough to halt the spread. We should continue to investigate, and cooperate with farmers over this problem."
Download

Trending Now
Viewed
Discussed