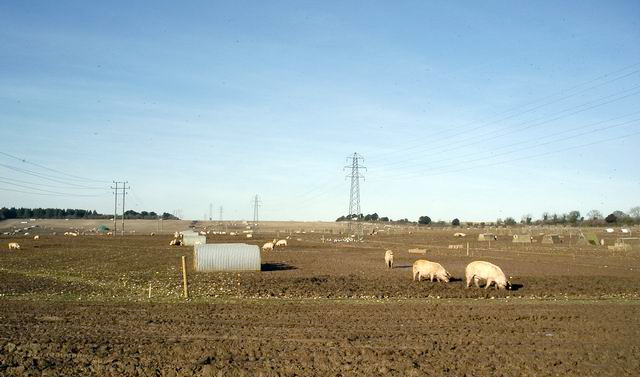 Pig farmers fear that they will be forced out of business through a combination of rocketing feed costs and cheaper foreign imports as the industry declines, according to the NFU.
British pig farmers have been encouraging consumers to buy British pork as the National Pig Association warned that up to 10% of producers could be at risk of leaving the industry.
The largest concern is the cost of feed which has soared up 25% largely because of the harsh weather conditions in the US.
In Wales alone, there are 25,800 pigs compared to 67,800 in 2000. The number of breeding pigs has also halved from 8,900 to 4,500, a figure that Christine Jones, NFU county chairman, expects to see snowball in the near future.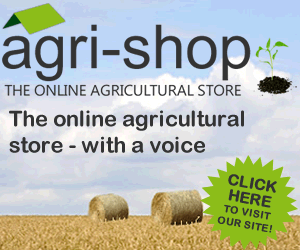 Jones warned pig producers were "struggling to survive and time is running out".
Speaking at the Anglesey Show on the first of the two day event, Jones said "The cost of feed is our largest single expenditure as pig farmers and accounts for approximately 60 per cent of the total cost of production so there is little wonder that the rocketing prices of feed, caused by bad weather leading to poor harvests in key grain-growing areas around the world, including the UK and the US will have catastrophic consequences for Welsh pig producers."
"To date these pig feed ingredients, mainly wheat and soya, have increased in price by about a quarter following the heat wave and drought in the US, delayed UK harvest has also meant tight domestic supplies."
"Secondly the increasing pressure on our profit margins, as supermarkets source cheaper pork from overseas producers that often fall below the high welfare standards of Welsh pig farmers is heaping further pressure on an already hard-pressed industry which will ultimately force many more out of the industry.
"To ensure the sustainability of pig production here is Wales it is essential that any cost increase is passed up the supply chain; unless this happens we will continue to see pig farmers deciding to call it a day. Our buyers must pay a price that truly reflects the cost of producing pork to the highest health, welfare and environmental standards rather than simply paying what they feel they can get away with which appears very much to be their current attitude."
Comments
14-08-2012 09:10 AM
| Posted by Michaela Giles
In addition to paying a fairer price and not making us compete with low welfare countries - what about looking for alternative sources of protein etc....pigs are ominvores so would benefit from using meat....FMD /disease worries no problem what about poultry or specifc meat sources from UK!!