Agricultural specialists with the UK200Group of independent chartered accountants and lawyers have highlighted ways in which farms and agricultural businesses can save in the future by paying extra attention to year end planning.
John Thame, partner at Banbury-based accountancy firm Ellacotts LLP and head of the firm's agricultural and property team, and Helen King, a manager in the team, say that investing time and resources in issues like tax planning and getting financial records in good shape will more than repay itself further down the line.
John said: "The time spent in taking stock of the business and taking steps to streamline financial efficiency is unlikely to be wasted and the savings can be substantial.
For example, we have been seeing increasing farm profits, which can make it worthwhile to incorporate all or part of the business.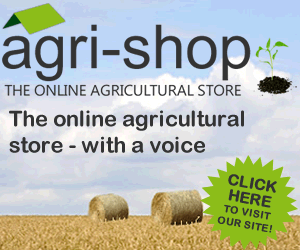 Helen added: "There is a lot you can do to help your accountant, which will reduce the amount of work involved in preparing your accounts and also reduce your fees. Improving your bookkeeping systems is also likely to help you manage your business better." Helen and John have also provided a range of other advice.
Business structures
- With farm profits increasing, incorporation of all or part of the business can move profits from higher income tax brackets (40 per cent or 50 per cent plus national insurance contributions) to the likely 20 per cent rate of corporation tax.
- Where business assets like land and buildings are likely to be sold for high value, planning at least a year in advance can achieve capital gains tax entrepreneur's relief, cutting capital gains tax from 28 per cent to ten per cent.
Tax planning
- Before your accounts year end passes, calculate your likely result for the year, and talk to your accountant if it is likely to result in a tax rate of 40 per cent or above. Legitimate changes can produce significant tax savings, especially if you have income over £100,000, at which point the income tax personal allowance of £8,105 (2012/13) is reduced/ removed.
- Make contributions into a pension scheme if you are able to do so, balancing the merits of the tax relief on contributions against having your money tied up until retirement age.
- Where the business has significant stock, and a significant depreciation charge, ensure that your accountant is aware of the adjustments permitted following the 2007 tax case involving William Grant and Mars, which we often use to defer profits from one year to the next.
National Insurance
- For family members working in the business, ensure that National Insurance Contributions (NICs) are being paid where compulsory, and where beneficial to do so, but not where there is no requirement or benefit.
- We operate payrolls to pay some family members working in the business at a level which maintains entitlement to state retirement pension, without requiring NICs to be paid.
- Where a spouse does some work for the business, paying a small salary to achieve NIC credits, possibly therefore reducing the rate of tax paid by the main earner spouse, is a very worthwhile exercise.
Bookkeeping
- Discuss with your accountant improvements you could make to your bookkeeping system.
- Agree appropriate income and expense headings with your accountant so that your breakdown of transactions mirrors the accounts. Your accountant can then focus on the more sensitive areas.
- Agree the date that the books will be sent in to help your accountant provide a prompt and efficient service and before supplying data to your accountant, check your figures for any mistakes or misallocations.
Comments
No comments posted yet. Be the first to post a comment