Potato growers are being urged to get behind the largest educational project for primary schools; 'Grow Your Own Potatoes'.
The programme, which helps pupils up to age 11 learn how potatoes are grown and where food comes from, already involves nearly half of all primary schools in Britain – reaching the equivalent of 375,000 children. However, Potato Council is keen to see the project grow even further in 2010, backed by direct industry action.
Sue Lawton from Potato Council says: "Last year was a fantastic success for everyone taking part; children, teachers and those growers lending their support through school and farm visits. This year, as well as increasing the numbers of schools taking part, we are campaigning for greater industry involvement.
"Not only is this project a fantastic way of educating young children about potatoes and their role in a healthy balanced diet, it also encourages them to discover the different ways they can be eaten from an early age. This, in turn, can help build consumption habits amongst children and their families, leading to positive, long-term benefits for the sector."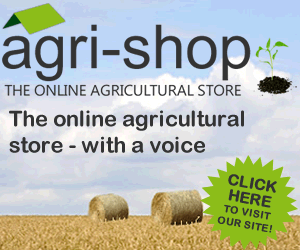 Those schools and growers taking part in recent years have commended the project – not least for its simplicity. It is free and schools can register online at www.potatoesforschools.org.uk until February 2010. They will be sent a complete growing kit, as well as online support for teachers and prizes for those schools harvesting the heaviest crop.
This year, Askern Spa Junior School in Doncaster and Herne CE Junior School in Kent topped the charts with crops of 4988g (Rocket) and 3600g (Vales Emerald) respectively, each winning a heavy duty picnic bench made from recycled bottles. Runners up also received raised beds to help continue their growing success.
So how can growers help?
"Recruitment is the first step and by encouraging schools to register we'll be well on our way to reaching targets for next year" explains Sue. "Simply pass on our recruitment postcards or provide your local schools with the website address www.potatoesforschools.org.uk."
Grow Your Own Potatoes also complements Potato Council's consumer 'Love Potatoes' marketing activity. The campaign, which runs across summer and autumn each year, has identified young families as being one of the lowest users of potatoes. Educating children through fun, hands-on activity in school is a way of influencing whole families about the benefits of potatoes.
Sue adds: "Growers can add to the experience by hosting school trips or helping classes with planting and harvesting and giving presentations about why they're so passionate about potatoes. Those that have done so tell us that the experience is extremely rewarding and they find it really helps children connect with the potatoes they see in the shops and on their plates.
"We offer a range of support materials to help them, including a guide to presenting in schools containing useful tips and advice, fun classroom activities and facts and nutritional information about potatoes. It's available to download for free from www.potato.org.uk.
"We would also urge greater interaction with local agricultural societies as many run their own Grow Your Own Potatoes events and are looking for additional support. Through a concerted effort, we can really make a huge difference to the way young consumers think about potatoes and build demand for years to come."
Those interested in supporting the scheme can get more details from Sue Lawton on 02476 478774 or email slawton@potato.org.uk.
Comments
No comments posted yet. Be the first to post a comment