Potato growers and buyers have been urged to deal with problems that could arise as a result of this season's drop in yields.
With around 70 per cent of all potatoes in England and Wales being grown on fixed price contracts, growers would normally be expected to make up any shortfall by buying potatoes on the open market.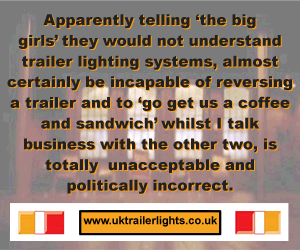 However, with yields significantly reduced due to the cool and wet summer weather in 2012, more growers will be falling short of contract than ever before and are faced with an open market price that has reached unprecedented levels for this time of the year.
NFU potato forum chairman Tim Papworth said that it was vitally important to deal with a shortfall of tonnage or quality issues as soon as possible and to build up communication with the contract buyer.
"I have already heard of some buyers taking a pragmatic approach because they recognise that the shortages have largely been out of the growers' control," he added. "I believe this sets a good example of how relationships across the supply chain should work and I would encourage growers to talk to their customers and reach a sensible agreement."
The cool and wet weather throughout the summer and autumn has limited growth and increased disease pressure, and the increased level of crop management has raised the costs of production while at the same time yields have fallen.
Mr Papworth added: "I can't remember a year quite like this. Our members have been working exceptionally hard to try and meet their customers' requirements and I believe this dedication and commitment should be acknowledged. It is vitally important to have positive working relationships across the supply chain, particularly during exceptional seasons like this one.
"I hope all parties can come to a common sense solution so that we can look to the season ahead and continue to deliver a high quality British crop year in year out."
Comments