'Grow Your Own Potatoes' from Potato Council is flourishing. The educational project for primary school pupils continues to expand, with 13,000 schools registered for 2011 – the equivalent of 60 per cent of all primary schools in Great Britain taking part.
Industry involvement has also increased with more growers lined up to help local schools with planting (15 March) and harvesting (21 June), and a number of suppliers have provided seed potatoes for the school growing kits.
Each kit contains two varieties of seed potatoes for schools to grow. Rocket is included in all kits and is the variety with which schools can enter the nationwide competition to win an interactive whiteboard. A second variety for different regions of the UK is also supplied, these are:
• Scotland, Smile from Higgins Agriculture Ltd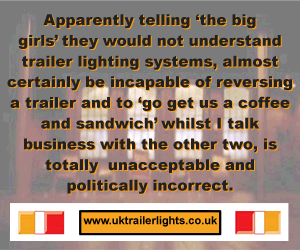 • North East, Casablanca from E Parks and Sons Ltd
• North West, Vales Emerald from Greenvale AP plc
• Wales, Rudolph from Puffin Produce Ltd
• Central, Casablanca from QV Foods Ltd
• South West, Picollo Star from Branston Ltd
• South East, Rudolph from Fenmarc Produce Ltd
• All regions, Rocket from Cygnet PB Ltd
Caroline Evans, head of marketing and corporate affairs for Potato Council, said: "We are delighted with the continuing success of Grow Your Own Potatoes. Over one million children have now benefitted from taking part in the project and have built up knowledge of where potatoes come from and why they are a staple part of our diets.
"Grow Your Own Potatoes is simple, fun and engaging, and this has been at the core of its success; becoming one of the most widely recognised school projects and ranking alongside much larger-scale activities. What helps us to really stand out though is the commitment from the industry. We've extensive involvement from suppliers; providing seed potatoes and also agreeing to fund prizes for their regions, growers linking directly with schools to help bring the project to life and a number of agricultural societies holding supporting events."
Newbury, Suffolk and Malvern societies will be hosting planting and harvesting days for local schools where children will get to meet local potato growers, learn how to look after their plants, as well as undertake various activities to understand more about potatoes and their important role in today's diets. The project is also backed by Peter Seabrook, gardening editor of The Sun, who provides useful planting advice for schools in his Saturday gardening column.
The next stage of the 2011 project is for schools to chit and plant their seed potatoes this month, and this is a real opportunity for additional industry participation.
Comments
No comments posted yet. Be the first to post a comment