Pullet rearers urged to allow time to adjust to payment terms
Pullet rearers urged to allow time to adjust to payment terms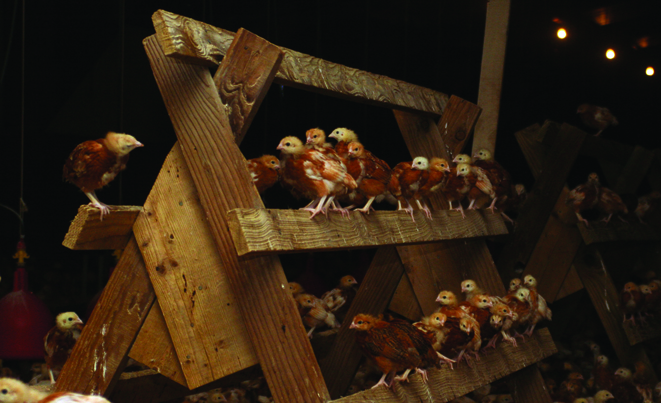 The British Free Range Egg Producers' Association is appealing to pullet rearers considering introducing up-front payments to give producers time to adjust to new payment terms.

Some pullet rearers are considering changing current terms to limit losses from egg producers who fail to pay.

Free range egg producers currently pay for their birds between 14 and 28 days after delivery, but some pullet rearers are now likely to switch to requiring part-payment before delivery.

With free range egg producers now suffering heavy losses because of low egg prices and high feed bills, pullet rearers are increasingly worried about spending a lot of money producing pullets only to subsequently find that the producer who had ordered them did not have the money to pay the bill.

But many producers struggling in the current market may be concerned at having to find money up front for their new birds, and BFREPA vice-chairman Roger Gent is asking rearers to introduce any such terms gradually to ease the pain for egg producers.

"We discussed this issue at great length at the latest council meeting and, although we may not like it as producers, it is not something that we could realistically object to in the long term."

"We don't want pullet rearers exposed to bad debt, but we don't want egg producers to suddenly have to find large amounts of money up front for their next flock."

"If this is going to happen, then we would like to see it introduced gradually to give producers time to adjust to the new payment terms."

"For example, egg producers may pay a smaller amount up front for the first flock, with the up-front payment gradually increasing in size flock by flock. This would, hopefully, give egg producers time to accrue enough capital over time to meet the requirements of the new terms. I don't think that this kind of terms will be a bad idea in the long run, but egg producers do need help to make the change."

One pullet rearer we spoke to said he was considering an arrangement under which the producer would pay 20 per cent six months before delivery. He said that would cover the hatchery cost if the producer cancelled at that point. Another 30 per cent would be paid at eight weeks, covering more of the costs. The balance would be paid according to the current terms at between 14 and 28 days after delivery.

He said that up-front payment was used perfectly happily when farmers bought equipment and there was no reason why it could not be adopted for pullet purchases. With pullet costs rising and orders increasing in size, pullet rearers needed some protection, he said.

It is thought that the new terms could start coming into force at the beginning of 2013. Roger Gent urged BFREPA members to speak to their pullet rearers as soon as possible to find out what their intentions were and, if up-front terms were to be introduced, to come to an arrangement for the introduction of those terms to be staged over a period of time.

Download

No comments posted yet. Be the first to post a comment
Display name

Please enter your name

Email
(optional)
Comment

Please enter your comment

Post Comment


Your comment submitted successfully.Please wait for admin approval.

Some error on your process.Please try one more time.