Becky Ward, PGRO principal technical officer, advises ..
Post emergence herbicides
Beans
In beans, post-emergence options are limited to Basagran (bentazone). If it is used at full rate then applications are from 3 nodes. Full rate applications are expensive but split options at reduced rates can be both effective on small susceptible weeds and significantly reduce costs.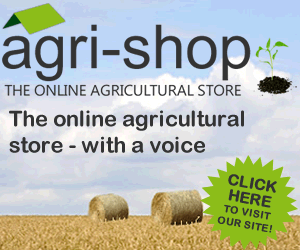 Weeds beyond 2 true leaves will probably require a full dose application and those species classed as moderately susceptible may not be controlled adequately by the half rate.
To avoid excessive crop damage, there is a temperature restriction (21ºC). When considering using bentazone, temperatures in the mid to high teens positively influence the effectiveness of bentazone in terms of weed control. Its use when temperatures are relatively low can give disappointing results.
Bentazone does require a period of 6 hours to become rain fast - something to think about bearing in mind the weather over the last couple of weeks.
Peas
As well as bentazone, the hormone MCPB is available for use alone or along with bentazone. It can give useful control of thistles, volunteer OSR and docks and boost the control of fat hen, knotgrass and poppy when used in mixes with bentazone.
It is recommended that you make sure plants have adequate leaf wax before application of bentazone. Conditions as outlined for beans above apply. Early applications can work well - but remember bentazone is a contact material; susceptible weeds present should be controlled.
If more emerge later, strictly speaking, options are very limited.
In both vining and combining peas Skirmish can be used up to the 2nd node of the crop at early post emergence timing. If weeds are already present, then low rates of bentazone can be added: 240 g ai/ha if weeds are cotyledons - 2 true leaves and 480g ai/ha if they are beyond this.
However, using Basagran SG, for example, at this timing with Skirmish strictly speaking means no further Basagran SG can be applied. There are no split application approvals in peas.
Bean seed fly
Where drilling is delayed, weeds may have become well established - and particularly where weeds have not died off sufficiently before drilling - there may be a high risk of attack by bean seed fly. Bean seed fly attacks later drilled peas and beans (May and June), and are attracted to fields with high levels of green material left in the soil.
The larvae tunnel into seeds and stems causing the seedlings to die off or become severely deformed.
There are currently no insecticidal seed treatments approved for use in peas in the UK, although some imported vining pea seed may be treated with thiomethoxam - and here the insecticide will reduce the risk of damage.
Otherwise, control may be improved through cultural means – ensuring that green material in the soil is minimised by adequate weed control. However, late drilling due to adverse weather conditions will almost certainly put crops at higher risk.
Disease control
Beans
There are a few reports of chocolate spot in winter beans and the current wet weather will encourage the disease to develop. Some crops may be flowering and sprays may be necessary when conditions allow.
Frost
There have been reports of frost damage in both pea and bean crops. Peas will show symptoms of paling around the leaf margins, browning and necrosis, but should recover as conditions improve. Beans may show blackening around the leaf edges.
Pea moth
Pea moth traps should be ordered now ready for placing in crops in mid-May.
Comments
No comments posted yet. Be the first to post a comment