NFU Cymru is using this year's Welsh Dairy Event to put the record straight and dispel some of the myths and misinformation about the role vaccination could play to control and eradicate bovine TB in Wales.
NFU Cymru fully supports the development of vaccines for badgers and believes that they will have a role in the long term eradication of the disease from Wales. However, at present, the only vaccine available is in an injectable form which means you have to cage and trap the badgers to vaccinate them, before re-releasing them, which is practically very challenging.
More importantly question marks remain over the effectiveness of the vaccine and there is also no evidence to show that vaccination can have an impact on badgers that are already infected with TB. Vaccination is used to prevent and not cure disease; therefore its effect will be limited in an area where it is known that a high proportion of badgers are already infected.
NFU Cymru Deputy President Stephen James said, "Farmers, more than anyone, would dearly wish for a vaccine to be available that could be used as part of a range of measures to help rid this disease from our countryside. However, the facts are that we remain a number of years away from being in a position where vaccination can genuinely be considered as part of a TB eradication strategy for Wales."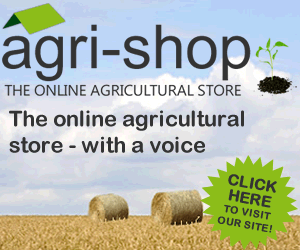 An oral bait vaccine is likely to offer the greatest chance of a successful vaccination programme for badgers but this is not expected until 2015, at the earliest, and it will be some years after that before it can be proven to work in field conditions.
Mr James said, "We have an opportunity now to use proven methods to begin the road to TB eradication. This is why NFU Cymru backs the proposals put forward last month by the Assembly Government to implement a badger control strategy alongside cattle control measures in an Intensive Action Area of west Wales.
"It is vitally important that the industry shows its support for the Assembly Government's recently announced proposals. As individuals directly affected by this disease each one of us has a responsibility to spend a few minutes to write, e-mail or respond on-line to the new consultation to ensure that the voices of the people who live day in, day out, with the heartache and suffering this disease causes are heard loud and clear."
Comments
No comments posted yet. Be the first to post a comment