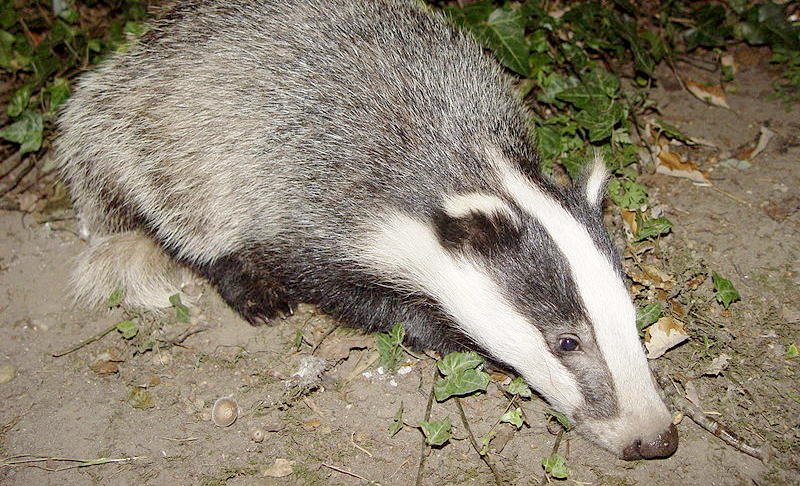 The NFU has accused the RSPCA of hypocrisy after farmers were warned they could lose their valued Freedom Foods status if they supported or allowed badger controls on their land.
In a letter to scheme members, Freedom Food, a wholly owned subsidiary of the RSPCA, claims that, 'based on the current science, welfare concerns and a realistic assessment of what is practical, a widespread cull of badgers is totally unacceptable to the RSPCA'.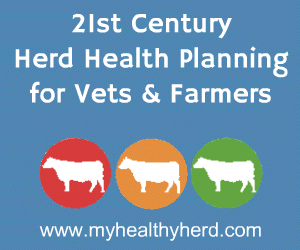 It goes on to say that under the standards, Freedom Food members are required to apply 'all reasonable non-lethal and humane methods of wild animal exclusion/control'.
Freedom Food adds that it believes it is 'unacceptable to use lethal methods of wild animal control as routine practice'.
The letter states: "As such Freedom Food would regard it as unacceptable for any of its members to voluntarily take part in a badger cull for the above reasons. To do so would also bring the scheme into disrepute and be a clear breach of the membership agreement, resulting in suspension."
"The NFU takes this threat to its members very seriously" said NFU Director of Policy Martin Haworth.
"Our lawyers are currently looking at this in detail, but have yet to identify the wording used in this letter in the actual Freedom Food standards. In fact, the RSPCA's welfare standards for beef cattle, for example, state that farmers must manage the levels of potentially harmful pests to avoid the risk of disease spread, and that while methods of physical exclusion must be included whenever possible, if such methods are inadequate or unsuccessful, other approaches must be enacted.
"I note that the RSPCA says it is "unacceptable to use lethal methods of wild animal control as routine practice". To connect this to the government's TB eradication programme is a nonsense. The planned badger controls are only one part of a wider package of measures to tackle bovine TB."
"In no way is it "routine". The pilot areas have been specifically licensed by Natural England, under the Protection of Badgers Act for the absolute purpose of preventing the spread of disease. The cull will be confined to defined areas and will be heavily regulated. It will also be strictly monitored by an independent group to confirm it is safe, it's humane and effective in controlling this terrible disease.
"Questions should be asked of the RSPCA's objectives. It fully supports culling as a routine practice for deer, for example, with 350,000 removed annually. The same goes for rats and rabbits. Have Freedom Food members ever been suspended on these grounds? In this
light
, we can't help but see the Freedom Food letter on badger culling as hypocritical.
"I feel extremely disappointed that the RPSCA has resorted to such tactics normally reserved for other animal rights organisations. It seems to us that this letter has nothing to do with the welfare of farm animals, which is what the Freedom Food scheme is all about. Instead, it looks to us like the RSPCA trying to attack farmers' businesses financially to try to stop farmers from lawfully participating in what is a sadly necessary step to tackle a devastating animal disease, just as the RSPCA has tried to do by calling on shoppers to boycott milk produced on dairy farms in the cull areas."
Comments
15-10-2012 09:27 AM
| Posted by Penny
Nice one RSPCA, no one supports this cull, and it would be wrong for products to carry the Freedom Foods Standard if badger culling is involved!
15-10-2012 09:40 AM
| Posted by animalnut
Since the Freedom Food scheme is little more than a protection racket, it wouldn't be much of a loss. Since when did a charity with no legal powers powers dictate terms to farmers, governments etc.? The RSPCA are way above themselves. Given that they themselves slaughter more than 60,000 animals per year, they are hardly in a position to dictate to others.!
15-10-2012 09:42 AM
| Posted by Clued-Up
Attacks on the RSPCA (an organisation the public largely respects) by the NFU (regarded as the special interests party of farmers)reduce any sympathy the public may have for the farming community.

The RSPCA are regarded as the experts in preventing animal cruelty and rescuing animals from human cruelty. When they - and other wildlife organisations - say the badger cull will result in huge suffering as wounded badgers drag themselves off to die, they'll be believed.

The badger cull is incredibly unpopular with the public. They know the UK's best scientists say the cull won't reduce cattle bTB and may even increase it. They know tighter control of cattle is already leading to a 30% reduction in bTB over the six months it's been tried. They also know a new cattle vaccine (capable of ending the scourge of bTB)has already been developed and could be available within months if the political will backs it.

It would be in the best interests of farmers if the NFU started to build bridges again with the public. The organisation should stop talking about and working for killing badgers. It should begin talking to government about how to improve farm incomes and the scope for taxpayer support to meet the extra costs of phasing in the new bTB vaccine.
16-10-2012 16:12 PM
| Posted by Protectbadger
When it's in a messy hole created by itself, the NFU should stop digging, making its reputation even worse

The statements made by the RSPCA sound fine.
It would be inconsistent for the Freedom Food label to be associated with a cull of badgers.
08-02-2013 09:24 AM
| Posted by Doglistener
The RSPCA are not winning any plaudits recently from killing German shepherds with a Bolt gun to neutering pups at six weeks old.

They have been highjacked by ALF and are more a political party than a charity. I believe they shoul;d lose their status as a charity and lose their Royal warrant.