Professor Ian Givens, the joint leader of the University of Reading's Food Chain and Health Research Theme, has been chosen to play an important role in a new European research network. The project aims to create better collaboration between experts involved in improving the quality and safety of human foods.
Feed for Health, a European Cooperation in Science and Technology (COST) initiative will last five years and aims to increase interaction between experts and research groups from across Europe. The project will work in areas such as designing human food that is derived from animals healthier and the relationship between animal feed and food safety.
The University of Reading is the only UK university to be selected for the project and Professor Givens will be leading one of the four work groups created. His will examine the relationship between the make-up of foods and human health.
Professor Givens said: "I am delighted to be a part of what we hope will be a crucial project looking at the impact of processes in the food chain on food constituents and health. I look forward to leading the area that is concerned with the effect of animal-derived food composition on human health, in association with the University of Copenhagen."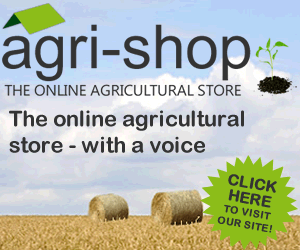 Feed for Health's major benefit will be identifying research needs. Funding from governments and industry for research into feedstuffs and farm animal nutrition is reducing, so there is a growing need to focus research on the most crucial areas. In addition, the network will allow dissemination of information and experience at national and regional levels. It will also create a training and exchange programme for postgraduate students, postdoctoral fellows and young researchers focused on feed and both animal and human health.
One of the University of Reading's key research areas is Food Chain and Health, which investigates the idea of identifying particular food ingredients that may exert beneficial properties on human health. An effective approach requires the co-ordination of expertise across agriculture, animal and plant sciences, economics, food policy, bioscience, food science and nutrition and consumer choice.
"Feed for Health very much links to the University's 'Food Chain and Health' research objectives," continued Professor Givens. "It recognises the importance of food chain issues in relation to diet related human health, so critical in the current climate of obesity and an ageing population. "
Professor Givens recently completed a study that demonstrated changing the feeding regimes of dairy cows can reduce the saturated fat content of milk by 22%. This would lead to a reduction in the amount of saturated fat in normal diets and in turn lower the risk of cardiovascular disease.
Comments
No comments posted yet. Be the first to post a comment