A record number of South Devon cattle will be on display at the Royal Cornwall Show this week, with the launch of the breed's annual National Show.
Following the demise of the Royal Show, the South Devon Herd Book Society decided to hold an annual National Show to showcase the breed and bring exhibitors together from around the country.
The inaugural event has attracted almost 30 exhibitors with more than 100 cattle from as far afield as Dumfriesshire, Yorkshire and Leicestershire.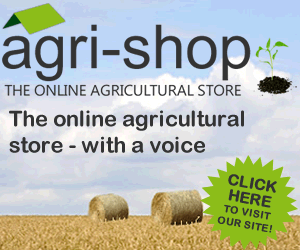 "We are thrilled to have a record number of entries at the Royal Cornwall Show, and delighted that our first National Show has attracted so much interest," says breed secretary Caroline Poultney.
"We wanted to provide a national focus for the breed to be shown, where the public can see exhibitors come together to compete with one another. Next year the National Show will move to Norfolk, and will travel the country via a different agricultural show each year, to give as many people as possible the opportunity to participate."
The event comes at a time when the breed has reached a new high in popularity. Known as "gentle giants", South Devon cattle are the largest native British breed, famous for their docility, rapid growth rates and excellent quality beef.
Over the past four years the Society's membership has grown by 25%, to more than 750 members, and nearly 4,000 females are registered as pedigree each year.
"Average values for male and female breeding cattle have risen greatly in line with the increased demand and recognition of the breed's commercial qualities from beef producers and retailers alike," says Mrs Poultney.
"South Devons are quietly going places, and we are very excited about having so many of them at our first National Show. We would like to invite everyone who is interested in the breed to come along and enjoy themselves at the Royal Cornwall Show."
The Society is providing financial assistance to exhibitors from outside Devon and Cornwall, and an increase in prize money. It will also be hosting a cream tea in the President's Marquee on Thursday, a social evening at a local farm on Friday, and the annual Young Handler Competition, sponsored by Towergate Lloyd & Whyte, which is held for younger enthusiasts of the breed, on Friday at 4.00pm.
The Royal Cornwall Show takes place from 10-12 June 2010, and the South Devon Herd Book Society will be pleased to welcome visitors at stand number 680.
Comments
No comments posted yet. Be the first to post a comment