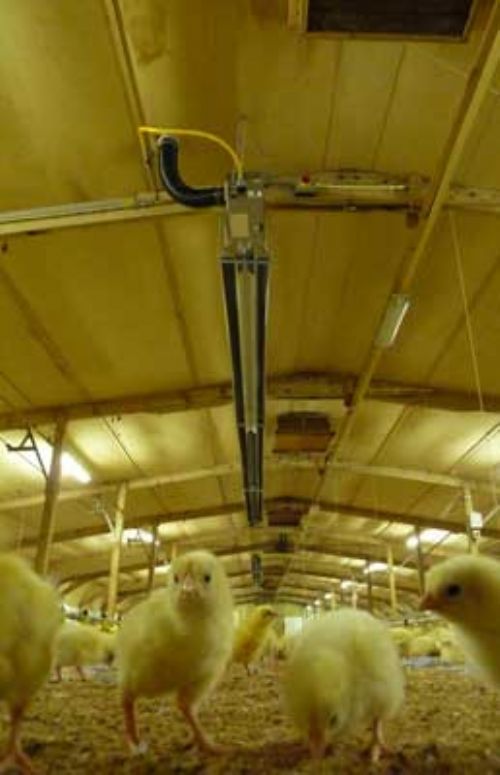 Shropshire farm has installed a new radiant-based heating system from Hydor to improve the brooding environment in two of its four broiler sheds, saving energy in the process.
Heath & Sons is a family business run by Peter Heath and his two sons, James and Alastair. Recognising the significant increase in the price of gas, Peter approached Hydor to see how they could assist in a heating system which would optimise the conditions for his poultry flock. Hydor recommended their new Radiant Heaters which feature infra-red tubes. These radiate infra-red heat directly to the floor area where the birds are located. This approach provides a much more efficient heating system than conventional blown air heaters which heat the entire internal volume of the house.
Conventional heaters mounted inside the shed can produce CO2 and other noxious gases which can be detrimental to the health of young birds and needs to be removed by ventilating, thereby creating heat loss from the building. The Radiant Heaters are waterproof to IP55, they are also less prone to damage as they are mounted in the roof space away from passing traffic. The system uses the radiant heat process which heats the surface it touches, differently from conventional heating which use convection, conduction and circulating air. The Radiant burner box warms air drawn from a roof inlet, which is then driven through a calorized aluminium steel tube by a fan to provide evenly distributed temperatures throughout the floor area. As the radiated warmth touches other surfaces, it also heats those, a particularly important feature in milking parlours which are characterised by exposed pipework which is prone to freezing in extremely cold weather.
Radiant Heater reduces the CO2 levels inside the poultry house as it draws the fresh air from outside. It does not re-circulate heated air within the house, which builds up higher levels of CO2 than expelled by the birds. Thereby saving energy and not wasting heated air, having to ventilate to reduce these high levels of CO2 to which chicks are highly sensitive. Radiant heaters are able to expel their CO2, generated in combustion, directly to the outside making them a very cost effective indirect heating system. Capital investment is returned in a much shorter time than more expensive systems.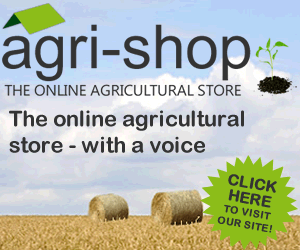 The system was installed by Hydor in two of the broiler sheds and the results are already significant. Based on the first three crops, the system has reduced the warm-up time in preparation for the arrival of the birds from two days to just five hours. By focusing the heat at the floor where it is needed, the background temperature in the radiant heated sheds during brooding has also been reduced by 3-4'C compared to the farm's conventionally heated sheds, all of which brings reductions in energy usage and significant savings in gas expenditure.
Duncan Burl, Managing Director of Hydor, commented ' 'This new system is a significant step forward in the heating of farm buildings. We showed the system at The Dairy Event earlier this year as in addition to poultry houses it is also ideal for milking parlours which are notoriously difficult to heat effectively. There has already been a lot of interest from both the poultry and bovine sectors as it not only improves the environment for the animals but also offers the potential for healthy reductions in heating bills without large capital investment compared to other indirect heating systems.'
Comments
No comments posted yet. Be the first to post a comment