Recent reports by entomologist Dr Steve Ellis of ADAS suggest that Saddle Gall midge is a pest worth watching out for, especially in spring cereals, and that it may become more of a problem in the future.
Many farmers and agronomists sent in reports of huge numbers of bright reddy-orange larvae and cocoons being found in soils in the spring last year, especially in East Anglia and Scotland.
As an extension of the company's Pestwatch service and in order to support farmers and agronomists to improve understanding of this pest, Dow AgroSciences with the HGCA has commissioned ADAS to monitor Saddle Gall midge development this spring.
The latest Pestwatch reports that large numbers of larvae have been detected at the two monitoring sites, with over 9 million larvae per hectare being found. Most importantly the start of pupation has been detected with very young neonate pupae also being found at both sites.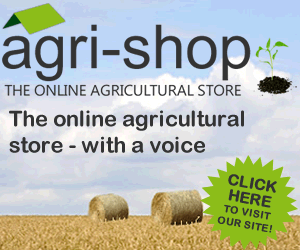 Will Corrigan of Dow AgroSciences is asking agronomists and farmers for information of any pest sightings. "If you see any mobile bright reddy-orange larvae in the soil or crop symptoms such as whitehead or brackling or the saddle galls themselves or the adult midges, then please let us know. We would be particularly interested if you see the adults in wheat or barley. They may also be found in couch grass and rye-grass, which act as alternative hosts, but most reports last year were in wheat."
Already reports of Saddle Gall midge have been received from Yorkshire, Lincolnshire, Northamptonshire, Oxfordshire, Buckinghamshire, Gloucestershire as well as East Anglia this spring.
Dr. Steve Ellis, ADAS explains that the Saddle Gall midge adults can be seen from the end of April through to May or June.
"They are up to 5mm long and look much like Wheat Blossom midges, but are more robust and red in colour. The females lay chains or strings of eggs, up to 250 eggs per adult, that can be spotted on both leaf surfaces of cereal crops. Eggs hatch in one to two weeks and the larvae crawl down the stems and look for protection under the leaf sheaths, usually on the top three internodes.
Their feeding causes galls seen as characteristic saddle-shaped depressions. These galls restrict nutrient flow to the crop ears and, as the straw ripens and weakens, ears can break off, particularly in windy conditions. The larvae then fall to the ground and burrow in the soil to enter diapause, where they can survive in the soil for over a year."
Dr. Ellis says that Saddle Gall midge is a pest that we "need to keep an eye on," especially in spring crops which have less time to compensate for any damage.
Comments
No comments posted yet. Be the first to post a comment