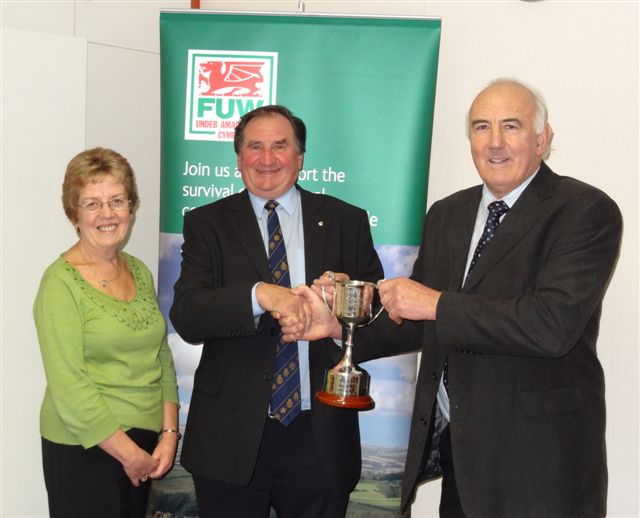 OUTSTANDING SERVICE: From left, Meinir Bartlett, Roy Davies FRAgS and United Counties' Agricultural Hunters Society chairman Lynn Davies ARAgS.
A retired banker has been presented with the Farmers' Union of Wales/United Counties Agricultural & Hunters Society award for outstanding service to agriculture in Carmarthenshire.
Former Carmarthen-based HSBC Bank agricultural manager Roy Davies, a Fellow of Royal Agricultural Societies (FRAgS), received the award during last weekend's Welsh Dairy Show annual dinner.
FUW Carmarthenshire county executive officer Meinir Bartlett said: "During his time with HSBC Agricultural Banking in Carmarthenshire and West Wales, Mr Davies worked extremely hard and in a fully professional manner for the benefit of his farming clients and the promotion of agriculture in general."
Mr Davies has been a committee member of the Welsh Dairy Show since it was founded in 1989 and is now president-elect.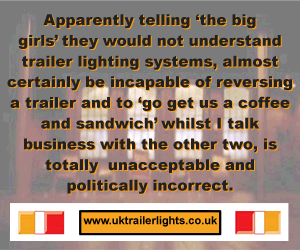 Since his retirement he has been elected South Wales chairman of the Welsh Assembly Appeals Panel and, since 2002, treasurer of Carmarthen Chamber of Agriculture and recently finished his term of office as president of the Chamber.
He represents the county on the RWAS sponsorship committee and is honorary treasurer to Carmarthenshire RWAS Advisory Committee. In 1997 he was made a FRAgS in recognition of "25 years of advice to Welsh farming".
Mr Davies said: "This award came as a complete shock and I feel very humble, especially when I look at the past winners. I consider myself very lucky to have worked within such a committed industry which never appears to get the credit it deserves.
"However, the greatest pleasure I have had over the past 34 years is that I have lived and worked in Carmarthen with the friends I have made - and that is worth so much."
Comments
No comments posted yet. Be the first to post a comment