08-09-2009 16:00 PM
| News
Thanks to a £50,000 grant from the LEADER Fund, a brand new energy business has emerged in the North Wessex Downs.
The new enterprise, Wessex Biofuels is set to make more from woodland management operations by producing woodchip from felled timber to fire wood fuel boilers across the local area. Wessex Biofuels Ltd was born after local foresters Martin Giles and David Hunt made a successful application for LEADER money - a new pot of cash for the North Wessex Downs Area of Outstanding Natural Beauty.
David Hunt said, "People within the North Wessex Downs AONB considering the installation of a woodchip boiler can now have the confidence that good quality, locally produced woodchip will be available. In order to develop this, considerable investment is necessary in machinery. LEADER funding provided the springboard which has enabled us to pursue this."
"To minimise our carbon footprint, strategic stockpiles of roundwood will be established throughout the AONB. Orders for chip will then be matched to the nearest stockpile which will considerably reduce the road-miles required for delivery." explained Mr Hunt. "The recent interest in bio-fuels and the fact that people generally wish to lead much greener lifestyles, has provided the opportunity to develop local markets for this grade of timber."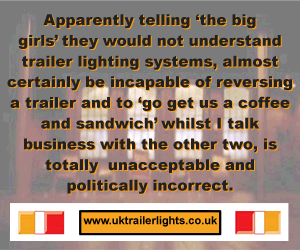 "Until recently, one the real bug-bears of our industry was trying to sell low grade timber, particularly softwood. Our only option was to send it to north Wales, to be used to make chipboard. The delivered price was very low, and the haulage price very high, and the operation usually resulted in a net loss to the grower. With the ever increasing cost of diesel and the downturn in the building industry, this situation could only get worse."
The LEADER Fund is managed by a Local Action Group comprised of people from the local community, most of whom are volunteers. Ian Ritchie, the Chairman of the Local Action Group, announced, "This kind of project is exactly what we wish to give money to, helping to boost the local economy whilst supporting forestry and renewable energy."
"We especially welcome applications from farmers who wish to diversify their business. We have also given capital grants to a village store and a local food business."
The LEADER Fund is gaining major importance to local business, particularly the land management sector. Land agents are showing interest as the money presents opportunities for assistance in capital investments which might not otherwise take place during an economic downturn.
Comments
No comments posted yet. Be the first to post a comment