20-02-2009 01:06 AM
| News
RUSSIA-MEAT COMPANY DEFAULT ON BOND PAYMENTS.
Yesterday, one of the largest meat importers, Meatland Food Group, technically defaulted after it had failed to pay the coupon to bond holders to the total amount of 31.7628 million rubles. The company said it needed adjournment till May and reduction of the interest rate from 15 to 13.5%. The Company won't be able to redeem bonds valued at 500 million rubles under the offer on Friday as well, thus it asks to postpone the offer for one more year.
In early February, ZАО Meatland Food Group sent its investors a letter with proposition to review the possibility of postponing the settlement terms of the public debt. The emitter proposed to redeem bonds at the price of 100% nominal value on February 16, 2010 instead of February 20, 2009 (the offer maturity date). Thereat, the coupon rate would amount to 13.5 per year instead of 15%. Apart from that, the company offered to unite the payments of the 8th and the 9th coupons, providing the first one being postponed for three months.
Pursuant to Meatland General Director, Dmitry Gordeev, currently, only half of the bond issue is in the market. "One part of securities we paid during the last offer, and the other part was paid from the market within the last year", — he said. Apart from bonds, this year the group will face redemption of bank credits of 150 million rubles, he added without specifying the total debt value of the company. The main creditors of Meatland are as follows: Sberbank (Savings bank of Russia), Saint Petersburg Bank, Moscow Bank, Unicreditbank. "We have already agreed about the restructuring with all our banks", — Mr. Gordeev says, adding that at present the group's creditors offer extremely high interest rates for opening of new credit lines.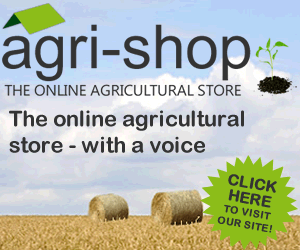 Meatland explains its financial difficulties by the following factors: devaluation of national currency (the group's import share in supply amounts to 48%), reduction of sales volumes on the background of the population income recession (pursuant to the company's data, the incomes were down 22% in January 2009 from November 2008) and decline of financing by the banking sector. Sergey Yushin, the Chairman of the Executive Committee of National Meat Association, said that at the end of the last year the Association used to give the Ministry of Agriculture the forecast on recession of sales by 20-25% in meat industry, but providing the current ratio of prices and the population incomes the estimates will be adjusted for the worse.
Comments
No comments posted yet. Be the first to post a comment