SAC and University of the West of Scotland (UWS) have officially launched their new '81 million Riverside Campus in Ayr.
Michael Russell MSP, Cabinet Secretary for Education and Lifelong Learning, together with Lord Jamie Lindsay, Chairman of the SAC Board, and Lord Robert Smith, Chancellor of UWS, performed the formal launch on 27 January.
The new 18,000m2 campus is situated on the Craigie Estate, next to the River Ayr and is a truly innovative learning environment for students.
Developed in consultation with Historic Scotland, Scottish Natural Heritage and the Scottish Wildlife Trust, the new Campus provides Ayrshire with one of the UK's most modern, environmentally friendly and sustainable Higher Education learning environments.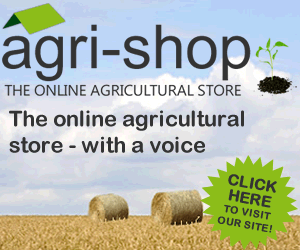 The new building is designed to the highest environmental rating ' BREEAM Excellent (Building Research Establishment Environmental Assessment Method) ' adopting sustainable strategies within it design and operation.
SAC offers innovative courses in 22 subjects at the new campus, including Agriculture, Applied Science and Technology, Tourism and Outdoor Pursuits. Fifty members of SAC staff and 350 SAC students are based there.
Professor Bill McKelvey, Principal of SAC, said: 'We are very proud of the new campus, which is the result of a strong partnership between SAC and UWS. By joining forces, the institutions have created a campus that brings great benefits and opportunities for the students who study here, to our staff, to the wider community and to the two institutions as a whole.
'SAC looks forward to the additional opportunities for collaboration with UWS that this campus opens up. There are exciting opportunities ahead for developing the curriculum and for developing and promoting the campus as a key resource for all of the communities of the West of Scotland.'
Cabinet Secretary for Education Michael Russell said: 'Both the college and the university have had a long and fruitful relationship with the town of Ayr and this new development will see their presence greatly enhanced through even closer collaboration.
'This kind of joining up, which will have benefits for both institutions and their students, is precisely the kind of partnership we want to see as we reform Post-16 education in Scotland. And as someone brought up in the neighbouring town of Troon, it is a particular pleasure to see such innovation so close to my former home!'.
Comments
No comments posted yet. Be the first to post a comment