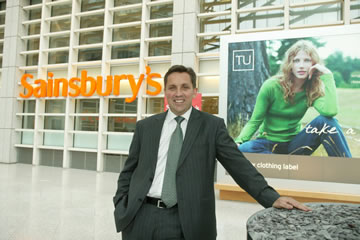 Justin King, Sainsbury Chief Executive
Best-ever Christmas, completes another strong quarter
•Total sales for third quarter up 7.5 per cent (6.0 per cent excluding fuel)
•Like-for-like sales for the quarter up 5.4 per cent (3.6 per cent excluding fuel)
•Two year like-for-like sales growth of 7.4 per cent excluding fuel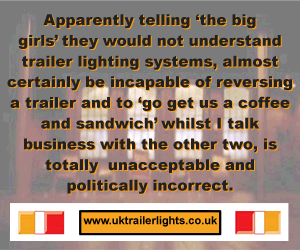 •Christmas week transactions at all time high of over 24.5 million
•700,000 sq ft new space added3, with nearly 6,000 new jobs created
Justin King, Chief Executive, said, "Our strategy of providing universal customer appeal through great food at fair prices has helped Sainsbury's to deliver its best-ever Christmas resulting in like-for-like sales growth for the quarter, excluding fuel, of 3.6 per cent. We are delighted that we delivered a record Christmas performance and have grown market share over the quarter, up 0.3 per cent to 16.6 per cent.4
This record Christmas was delivered despite challenging weather conditions and our colleagues worked extremely hard to deliver great service to our customers, serving over 24.5 million customers in the seven days up to and including Christmas Eve. This was at the end of a quarter where we served an average of 900,000 more customers each week. We are delighted to have offered jobs to over 2,100 of the 20,000 colleagues we recruited for temporary roles at Christmas, in addition to the creation of over 3,700 new jobs through our store development activity.
Great tasting food is at the heart of what we do. Our re-launched £1 billion Taste the Difference (TtD) range, of over 1,000 products, enabled customers to enjoy great quality food at affordable prices over the festive period. Customers continue to value our commitment to sourcing with integrity as sales of responsibly sourced products saw strong growth. For example, we sold 30 per cent more TtD Norfolk Black Woodland free range turkeys and sales of our smoked salmon, all of which is RSPCA Freedom Food certified, grew by 16 per cent on last year.
Our Non-Food offer grew at three times the rate of food. Our continued investment in seasonal events ensured that our Halloween, Christmas and Clothing ranges showed good growth, with lingerie and clothing accessories in particular performing well, with sales up over 45 per cent on last year. We are seeing strong growth rates in Home and Electrical and are now one of the fastest growing Entertainment retailers. For example, in its launch week, we sold one in every three copies of Shrek 4 bought in shops. The Sainsbury's Winter Cookbook, our first for 10 years, was our third biggest selling cook book.
The Nectar loyalty programme continues to play a key role for us and for customers. The scheme now has over 17 million collectors, with over 800,000 more participating in Sainsbury's versus this time last year, as customers have responded favourably to our targeted offers through coupons and enjoyed the benefit of their loyalty points at Christmas.
Our Online and Convenience businesses continue to perform well. We saw record orders for Groceries online and Non-Food online continues to grow. Customers have also responded well to the convenience of our Click and Collect service, which is now in over 150 stores. Our Convenience business also saw strong underlying growth, with a further 13 Locals opened in the quarter.
Of particular note is our store development programme, which had a record breaking quarter with 700,000 sq ft of new space being opened. A tremendous performance by all colleagues delivered 11 new supermarkets 3, 13 new convenience stores, plus 14 extensions and 16 store refurbishments. On 'Super Wednesday' alone (1st December) we opened over 225,000 sq ft of new space and we also launched two more 100,000 sq ft stores in Stanway and Lincoln in the quarter.5
The business continues to perform well in a challenging consumer environment, as customers are faced with fuel and VAT increases, combined with uncertain employment prospects. Our universal customer appeal together with our accelerated growth plans means we are well placed to make continued good progress in 2011."
Comments
12-01-2011 07:50 AM
| Posted by Anonymous
Then they can afford to pay farmers more for their poultry and eggs.

Poultry and egg farmers are in dire circumstances as the feed costs have spiraled out of control yet supermarkets refuse to put up the price of eggs to compensate or just pass some of their inflated profits back down the line.

The supermarkets are quite willing to put up the price of bread and even beef and lamb and other commodities to compensate for the price of wheat why not poultry and eggs.

I wish Sainsburys' well with their profits. But come on Sainsburys'. Play Fair.
12-01-2011 08:56 AM
| Posted by Anonymous
I am afraid I don't agree with the above comment. If the price for poultry and eggs is low it is for a reason. That reason is usually because there is too much supply. Supermarkets are a business based on supply and demand. They pay more when the demand is high and supply less.