The supermarket Sainsbury's has declared its commitment to British cage free eggs in a message to the British Free Range Egg Producers Association (BFREPA).
It insists that it will buy British cage free eggs wherever possible, after BFREPA chairman John Retson raised concerns that the supermarket was looking to source some eggs from overseas for its egg products.
In his letter to Sainsbury's, John wrote, 'Having met you recently and explained the difficulties facing the British egg industry, I and BFREPA are extremely disappointed to have learned that a decision appears to have been reached by Sainsbury's to source egg for use in their processed egg products from continental barn, non Freedom Food, non Lion egg suppliers; a decision that we find difficult to understand.'
John said in his letter that the major retailers in the United Kingdom had encouraged producers to provide free range eggs and to work to BEIC Lion, high welfare Freedom Food and, in Sainsbury's case, Woodland egg production.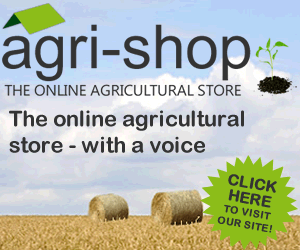 'To suddenly do a complete u-turn on this sales strategy presents the British egg industry with a major problem,' he said.
The supermarket has committed to using only non-cage eggs in its own label food products from next year, and John said that this was a commitment that was to be applauded. 'We are not against any form of barn production provided that it meets the relevant welfare standards. Indeed, many UK free range producers would gladly move over to barn production should the offer be given. However, for Sainsbury's to go down a route of sourcing non Freedom Food, non Lion eggs undermines the British egg producer who has worked so hard to improve egg production standards,' John said in his letter.
'To date the whole eggs sold on your shelves here have been laid by hens protected by Lion and Freedom Food and particularly your own well known Woodland scheme. We therefore ask why the egg supplied for your food products should not be sourced to the same high standards.
Such a decision, if true, could severely damage the British egg industry because it will be unable to compete on price against such low standard imported egg.
'When you have over the previous years strongly supported the free range industry we would welcome your explanation as to why, if as suggested, you, as one of the major retailers, have now decided to take such a route?'
In a reply to BFREPA, Sainsbury's agriculture manager Natalie Smith said the supermarket was still committed to moving out of caged eggs across all of its own brand ingredients by 2012. She said the supermarket was also committed to British producers.
'We always try to source British where possible, hence why all our shell eggs are sourced from British free range or barn farms and all eggs used in our Taste the Difference range, fresh party food, hot pies, savoury pastries, quiches, sandwiches and salads as well as all the eggs used in our cafes are also British and free range,' she said in her response.
'We continue to work with our suppliers to source British where possible and to achieve our 2012 target, but in cases where product is produced in another country, ie pasta in Italy, we would not expect eggs to be sourced from the UK. However, we will require from 2012 eggs to be sourced from cage free hens to a standard equivalent to cage free birds reared in the UK.'
John has met with a number of supermarket representatives in recent months to highlight the problems currently facing British free range egg producers. He has said that those meetings have been positive and that he hopes to maintain a continuing dialogue with the country's leading retailers.
Comments
No comments posted yet. Be the first to post a comment