Schmallenberg vaccine must be available, warn NFU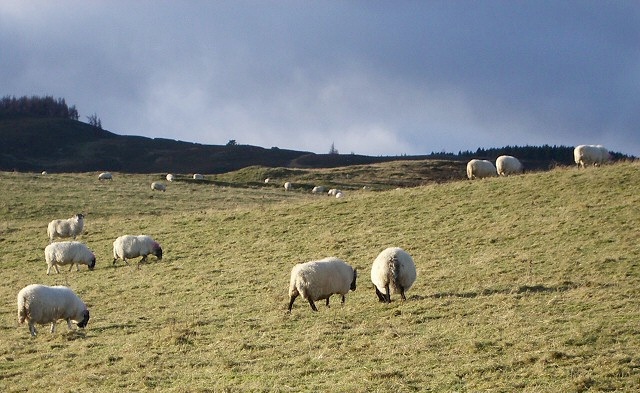 The National Farmers' Union has warned a vaccine must be available to help combat the spread of the Schmallenberg virus this year.Recent reports have confirmed farmers' worries over a return of the virus in sheep and cattle with figures indicating up to 60% loss being suffered by early lambing flocks.The disease, which leads to lambs and calves being stillborn or deformed, has led to farmers complaining over a lack of information about the virus which has been confirmed on more than 1,000 UK farms.Although it is still being recognised by Defra and the European Commission as 'low impact' on a national scale, the cost for individual businesses can run into thousands of pounds.It comes at the same time as lamb prices have hit their lowest level for three years and livestock producers are facing rising production costs due to the extreme weather in 2012.NFU livestock board chairman Charles Sercombe, a sheep farmer in Leicestershire, has seen Schmallenberg in his own flock.He said concern was growing across the industry and that a vaccine must be made available to give farmers the ability to safeguard future lamb crops.

"Any infection present on farm now will have taken place last year and there is nothing that can be done to alleviate issues at the moment" he said."But it is important that a vaccine is made available this year to give our sheep farmers the choice of whether to vaccinate their flocks against this disease.""The other issue to address is a lack of official data to see how things are developing. We are therefore working closely with Eblex, AHVLA and other industry organisations on a lambing survey which will be released shortly and that I would urge sheep farmers to complete."Reports from Europe led the National Sheep Association (NSA) to look for ways in which the UK could better equip itself to deal with the midge-borne virus in 2013."With this number of losses, the disease is probably having a bigger impact than bluetongue. DEFRA are still calling the disease low impact and that may, or may not, be the case. But for the individuals it is not low impact at all" said Phil Stocker, NSA Chief Executive."Anecdotal reports from France and other areas of Europe suggest Schmallenberg may be causing more problems in its second year than expected, possibly because livestock does not develop the level of immunity anticipated."The Animal Health and Veterinary Laboratories Agency would be forced to collect the data if Schmallenberg was a notifiable disease, but NSA believes this would not be in the interest of the industry, due to the implications it would have on trade between UK and other countries, both in the EU and further afield."It would be great if the Government could collect this data, so we better understood the situation and how to implement control strategies, including vaccination programmes once a vaccine is available"."However, given the reality of the situation, NSA feels very strongly that industry should pull together and ensure a solution is found."Defra said it was "closely tracking the disease and will continue to work with partners across Europe and the UK to develop our knowledge of the disease".

Download

Trending Now
Viewed
Discussed