28-05-2014 07:36 AM
| News
Scotland's growers have voiced their concern at the impact that planned job cuts may have on the nation's invaluable research and development effort.
Farmers on NFU Scotland's Combinable Crops committee, and working groups for Potatoes and Soft Fruit/Field Vegetables have always attached great value to the work carried out by the James Hutton Institute - the interdisciplinary scientific research institute created from the amalgamation of the Scottish Crop Research Institute (SCRI) and the Macaulay Land Use Research Institute (MLURI) in 2011.
However, the James Hutton Institute, based in Invergowrie and Aberdeen, is to cut up to 70 jobs as part of a voluntary redundancy scheme aimed at reducing costs.
In recent days, the Union's committees and working groups have all discussed the matter and are seeking reassurances that vital research effort in key areas will be unaffected.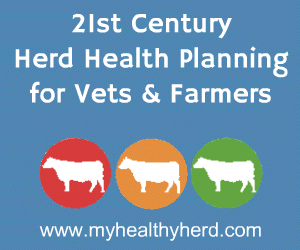 Union representatives are scheduled to meet with JHI Chief Executive Ian Gordon next week to discuss the matter.
NFU Scotland Policy Manager Peter Loggie said: "The JHI is famed for its world-leading research on barley, potatoes and soft fruit but behind that is hugely valuable generic work for growers on sustainable farming systems, soils, nematodes, plant pests and diseases that are all vitally important to maintaining and enhancing farm efficiency.
"The JHI has a crucial role to play if food production is going to keep pace with population growth while at the same time being challenged by issues such as climate change, legislation, input costs, plant protection product availability and the loss of productive farm land to urbanisation."
Combinable Crops Chairman Andrew Moir added: "There is a well-documented correlation between research being scaled back and agricultural production tailing off. The dramatic fall in R&D expenditure across Europe since the 1980's will have contributed to the yield plateau that growers are now experiencing.
"Growers want to see the skills, knowledge and expertise at JHI retained and strengthened to the benefit of our own agricultural industry and beyond."
Chairman of the Union's Soft Fruit and Field Vegetable Working Group, Peter Thomson said: "I have spoken to the Chief Executive of JHI in the past few days and have an appreciation of the budgetary pressures that the institute faces. However, it has a world-leading position in basic agricultural research for growers – whether that be cereals, potatoes or soft fruit – and a reputation for delivering valuable work on varieties and plant diseases back to growers.
"While much of that work benefits Scottish growers, such is the value of the research taking place at JHI, that its reach and impact is worldwide. That is a real asset and something worth protecting."
Comments
No comments posted yet. Be the first to post a comment