Selby-based Woodheads Seeds Ltd (Woodheads), Yorkshire's largest seed grower and processor, has secured a '2m financing package from the Royal Bank of Scotland Corporate & Institutional Banking (RBS CIB).
The 200-year-old company offers a complete end-to-end service: from supplying high-quality, local and certified seeds, to a full buy-back provision, meaning it will repurchase any excess seeds from its customers. All cereal seeds are grown by local farmers, with Food and Environment Research Agency (FERA) controlled regulations administered in-house. Woodheads is also key member of the Private Retail Independent Seed Merchants (PRISM) group, which accounts for 20-25% of all cereal trade in the UK.
Woodheads, which has revenues of approximately '23.3m, is part of The Wynnstay Group, one of the UK's largest manufacturers and suppliers of agricultural goods to farmers and rural communities in Wales, the Midlands, the North West and Yorkshire. The Wynnstay Group recently announced its strongest ever annual results for FY2011: revenues up 42% to '346.18m. Its agricultural division recorded revenues up 54% to '274.57m, driven in part by the on-going success of Woodheads Seeds.
The deal sees RBS take over Woodhead's day-to-day banking, more than doubling the company's credit facilities. The extended funding of '2m will be used for capital expenditure and business investment as the firm looks to capitalise on further market opportunities.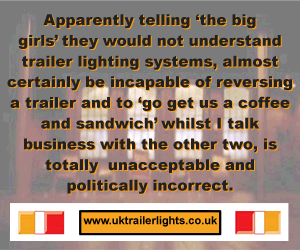 Comments
No comments posted yet. Be the first to post a comment