It's costing more than $10,000 each, but that's the price New Zealand's top shearers are paying for the chance to represent their country at the World Championships in Masterton in four weeks' time.
The estimate was made after Hawke's Bay-based Northland shearer Rowland Smith won the latest New Zealand team selection series round on Saturday (saturday feb 4).
After winning the North Island Open finalat the Rangitikei Shearing Sports in Marton, Smith said air fares, vehicles, accommodation and wages lost while chasing the black singlet is costing competitors at least $10,000 each.
"But nobody's talked about," he said. "When everyone entered the series, they did it because they believed they could do it. It's all for the singlet."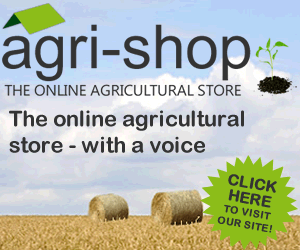 "There's no prizemoney, just the uniform," said Invercargill shearer Nathan Stratford, who leads the series by one point from Napier gun and series favourite John Kirkpatrick, despite missing a place in today's six-man final.
There is, however, prizemoney at each of the shows in the series, but the maximum anyone could have won is $7400, if they had won all seven contests. There have been four different winners.
The series started in Christchurch in November with 22 entrants, with further rounds at Waipukurau, Lumsden, Winton, Taihape and Marton, and the final counter at next weekend's Otago Championships in Balclutha.
The top 12 then face a showdown at the Southern Shears in Gore on February 18, the winner and runner-up representing New Zealand in the 15th World shearing and woolhandling championships during the Golden Shears in Masterton on February 29-March 1.
Smith, whose Open-class coming-of-age came last year with second place in the Golden Shears Open final, a New Zealand Open win in Te Kuiti and a national team tour of the UK, won a double at Taihape and the non-series Rotorua Show last weekend.
He was in complete command again on Saturday, his time of 12min 20.88sec for 15 sheep being almost 40 seconds ahead of second-man-off John Kirkpatrick, of Napier, with 50-year-old King Country icon David Fagan showing he's still in the hunt for a sixth World individual title by being third off the board.
When time and quality penalties were settled, Smith won by 3.537pts from Fagan, with Dannevirke's Adam Brausch third, Kirkpatrick and Kirkpatrick settling for fourth, ahead of reigning World champion Cam Ferguson, of Waipawa, and Taranaki-based Scotsman Gavin Mutch.
Mutch's Scotland teammate. Hamish Mitchell, claimed an important victory in the South Island, winning the Reefton A and P Open final, from New Zealand-based compatriot and former World champion Tom Wilson.
South Island-based Marton shearer Jimmy Samuels won the North Island senior final from favourite and Hawke's Bay-based Jack Robinson, from Northern Ireland, while Napier-based English shearer Dean Nelmes scored the biggest success of his career by winning the intermediate final.
All other events at Marton were called off because of a shortage of dry sheep after wet weather.
Meanwhile, the first members of New Zealand's team have been confirmed after the final round of a blade shearing series at Reefton. They are 2010 World blades championship third place-getter Brian Thomson, of West Melton, and Mike McConnell, of Albury.
While earlier performances had guaranteed their black singlets, the selection was confirmed after McConnell beat Thomson in Reefton's blade shearing final.
Comments
No comments posted yet. Be the first to post a comment