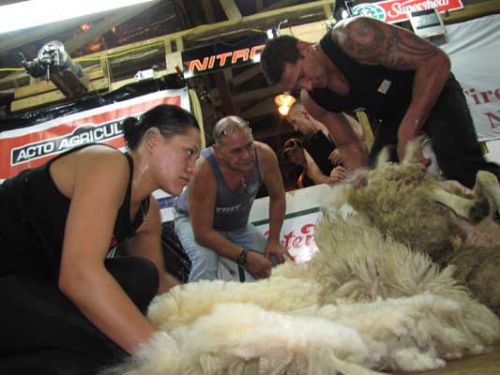 A shearing record which has gone unchallenged for 16 years has been broken in front of a frenzied crowd of over 150 packed into a remote King Country woolshed this afternoon.
Te Kuiti shearer Stacey Te Huia and Sam Welch, of Waikaretu, shore 1341 ewes in nine hours to break the previous two-stand record of 1335 set by Southland shearers Darin Forde and Wayne Ingram.
The record attempt started at 5am in a shed shrouded by rain and mist at Te Hape, east of Benneydale, and finished when Te Huia slid his last sheep down the shute just after 5pm.
With two sheep rejected by the judges in the opening run of two hours to breakfast, Te Huia finished with 674 for the day, and Welch 667, compared with Forde's 688 and Ingram's 647 in their big day in 1996.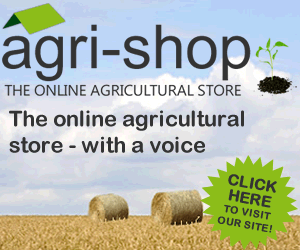 Te Huia did not get the start he hoped for to launch a bid also for the solo record of 721, recording just 143 before breakfast when he had hope for at least 160. Welch opened with 149.
But Te Huia upped the pace throughout the day, with successive 1hr 45min runs of 133, 131, 133 and his best of the day, 134, in the run home. In the frenetic last half-hour he twice shore a sheep in just 30 seconds.
Welch's post-breakfast runs in the morning were 128 and 129, followed by 132 and 129 in the afternoon.
The sheep, estimated to weigh about 60kg each, clipped about 4.5 tonnes of wool.
Te Huia, 33, was already the holder of the eight-hour record of 603 set in December 2010, and had also set a two-stand record in 1999 wuith brother Haydn. One of his rousies today was sister Kerri-Jo, who last week shore a women's lambshearing record of 507 in eight hours.
In Welch's corner was wife Emily, the holder of the women's nine-hour lambshearing record.
Toda's shear was the third record-breaker in eight days, with Kerri-Jo te Huia's record last week preceded by Irish shearer Ivan Scott's regaininbg of the men's lambshearing record for eight hours, No more record attempts are planned for New Zealand this summer, with attention turning to the competition board and the World Championships with at least 26 countries taking part in Masterton in March.
Comments
No comments posted yet. Be the first to post a comment