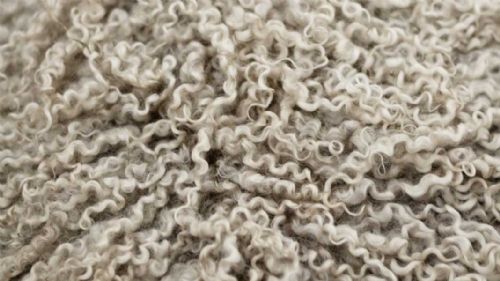 A group from Gloucestershire this week got to see exactly what happens to their wool once it leaves their farms thanks to a visit to the headquarters of the British Wool Marketing Board (BWMB) at Bradford.
The group, all sheep farmers operating in Gloucestershire, were shown every aspect of the BWMB's work in grading, trading and promoting wool and also visited a scouring plant to see the first step in the wool supply chain after it has been sold at a BWMB auction.
First stop in the process for the farmers was to see the BWMB electronic auction in progress at the BWMB's headquarters, Wool House.
Next stop, at the depot, the farmers were very impressed with the level of detail involved in grading wool and the speed BWMB graders are able to operate at, explained BWMB product development manager Tim Booth . 'Farmers are often surprised at the level of skill involved in grading fleeces and it always helps give them a real insight into the process and also the importance of presenting fleeces in the correct manner for grading.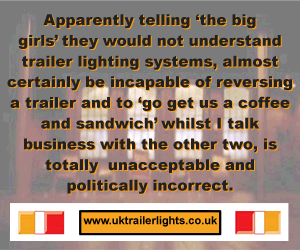 'The graders operate at a quite amazing speed and an incredible level of accuracy which many farmers simply don't appreciate until they see it first-hand.
'However, grading fleeces according to quality is an integral part of BWMB's role as it means we can ensure wool is sold to the producer's best advantage,' said Mr Booth.
'What was clear from the visit was that the farmers simply didn't comprehend the scale that BWMB operates at. They were also impressed by the passion that everyone in the industry has for the product they're dealing with and making the best of British wool.'
The visitors also saw a wool scouring plant in action at Howarth Scouring, Bradford, and were talked through the promotion and marketing activity of BWMB, explained Mr Booth. 'With wool prices at a 25 year high, and continuing to climb, some may believe we can ease off with marketing. But this would be a false economy and with the good work being done by the Campaign for Wool there are a lot of opportunities to be had.'
Speaking on behalf of the group BWMB Regional Committee Member Simon Harrison said it had given the group a much better understanding of the work of BWMB and of the work done further down the chain to process wool in to a usable product.
'Without a doubt we've all learnt something from the day and managed to gain a much greater understanding of why our wool is graded as it is. We also appreciate the best way to sell the wool is through the auction system as this will always maintain and get the best possible price for us.
'The last five sales had seen lower clearances, but BWMB had held firm and the result was a much better clearance and better prices at the sale we saw in action this week. This is to the benefit of all sheep farmers and BWMB is to be commended for this.'
As ever with these visits, while the farmers undoubtedly got a lot out of it, the BWMB staff also found it a useful way of getting feedback from producers, said Mr Booth. 'We welcome any opportunity to speak to wool producers as it helps them understand our work better and also gives us the opportunity to understand their issues better.'
Comments
No comments posted yet. Be the first to post a comment