At the inaugural conference of the Sheep Health and Welfare Group (SHAWG) last week, a clear mandate was given to the group when the 224 attendees voted in favour of creating an industry-led sheep scab control programme.
The success of the conference was evidenced by the number of delegates from all over GB, including sheep farmers, vets, advisors and other industry representatives who had to battle through severe flooding to reach Worcester Warriors Stadium, Worcester.
The debate around sheep scab concluded a busy day and resulted in overwhelming support for SHAWG to initiate a control programme for England, working closely with existing projects in Wales and Scotland.
Peter Baber, a sheep farmer from Devon and chairman of SHAWG, commented: "This is the first event organised by SHAWG and we were de
light
ed to see so many people and really lively discussion about all the topics covered, from Schmallenberg disease to the development of new technology.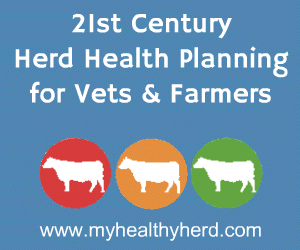 "The final session on sheep scab also clearly showed what farmers want SHAWG to be concentrating on. The majority of the sheep industry is acting extremely responsibly to control scab, but greater understanding of treatment options and timings, and encouragement for farmers to work with their neighbours to prevent re-infection, is clearly needed. We also need to address the small minority of the industry who are ignoring the problem and act as a reservoir of infection.
"SHAWG will take this mandate and work very hard to assess the situation and possible solutions."
Comments
No comments posted yet. Be the first to post a comment