As mentioned above, the Lion Code has been amended. This has been done well in advance of the legislation coming into force, both to prepare producers for what lies ahead, and also to retain full consumer confidence in the Code by continuing to guarantee the most stringent standards of Quality Assurance. Additional requirements of the revised Code include the taking of dust and rodent faeces samples. It does not, however, make vaccination against Salmonella Typhimurium mandatory, although the Lion Code does encourage its use.
Steve Carlyle, Chairman of the Pullet Rearers Association, welcomes the revisions to the Lion Code as he feels this will help producers avoid the risk of falling foul of the new rules and thus incurring the 'Draconian punishments' that he feels are likely to be metered out to offenders. But he is extremely concerned about what he describes as "one blinding, glaring omission in the revised Code" – namely, that whilst all birds must be vaccinated against S.e, vaccinating against S.t is not mandatory.
"I can see no justification for this," says Steve. "The rules are the same for both S.t and S.e – if either one is found to be present in a flock, you cannot sell the eggs through normal retail channels. And yet the new Code allows producers to leave their birds unprotected against S.t."
Steve finds the omission particularly surprising in view of the fact that both live and dead S.e/S.t vaccinations are readily available in the marketplace; so it would be no trouble to the producer to vaccinate against S.t at the same time, although naturally it would cost slightly more.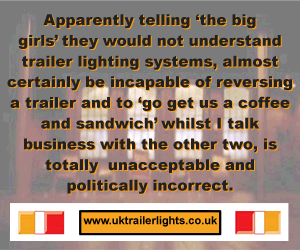 "From the industry's point of view, it seems to me ludicrous not to vaccinate against both strains of Salmonella. Imagine the scenario if an elderly person in a nursing home died, and the death was found to have been caused by S.t carried by an egg. I can't imagine that the Court would show any mercy."
BEIC's decision hinged on its assertion that S.t has very rarely been found to be associated with eggs. In view of this, and in view of the extra cost to the producer of vaccinating against S.t, BEIC saw no reason why producers should be compelled to do so. "If, within Lion, we were picking up S.t, we would make vaccination mandatory," said Mark Williams of BEIC. "At present S.t is not an issue. This may not remain the case, and if we find any indication that S.t is in danger of becoming an issue in the future – which could happen, especially in Free Range where the birds graze near other animals – we will at that point make vaccination against S.t mandatory. We are keeping a careful watch on the situation." Meanwhile, Mark points out, producers can of course make their own business decision to vaccinate against S.t if they so wish.
Steve remains unconvinced. "I feel very strongly that producers should be made aware that although the Lion Code only insists on birds being vaccinated against S.e, it is far safer to vaccinate against S.t as well. I firmly believe that all flocks should be vaccinated against both forms of Salmonella, and in my opinion this should have been stated in the revised Lion Code."
Comments
No comments posted yet. Be the first to post a comment