Soil fertility and tillage systems, controlled traffic farming, abstraction licensing issues and improving irrigation efficiency, are some of the practical topics to be explored at a new East Anglian technical event – Soil Water and Precision Management − at Easton College.
Organised by the Centre for Contemporary Agriculture, this practical event on March 15 is grant funded by LandSkills East and is free for farmers and others to attend.
"Whether driven by concern for profit or the environment, saving resources is at the forefront of most farmers' minds," says David Lawrence, Principal of Easton College. "Farmers need to know how to manage and use these limited resources more effectively and to make best use of them now while conserving them for the future."
Applying results from recent studies at Morley (Norfolk) and Otley (Suffolk) Ron Stobart – programme leader for NIAB TAG's Soil and Farming Systems research work – will explore the interrelated subjects of soil fertility, tillage systems and soil amendments. He will consider factors such as cover cropping, cultivation and rotation strategy on soil characteristics and system performance.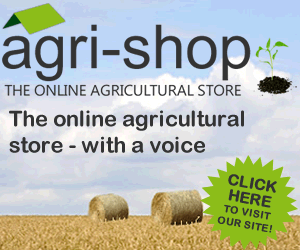 Tim Chamen, director of Controlled Traffic Farming, will outline the causes and impact of soil compaction and how managing it can boost farm profits by improving soil health and crop yields. "Using the principles of controlled traffic farming confines all compaction to the least possible area of permanent traffic lanes," explains Tim Chamen. "This liberates 80% or more of the soil from an annual cycle of damage and repair, while saving fuel, time and machinery."
The latest thinking regarding cultivating potato crops will be explored by Dr Mark Stalham, senior research associate at Cambridge University Farm. Nuffield Scholar, farmer and agronomist, Jo Paterson, will look at soil and crop nutrition − failures and opportunities. "All farmers need to take ownership of their soils," she says.
Moving on to water − an increasingly scarce and costly resource – the NFU's Paul Hammett and Jonathan Thompson from the Environment Agency will explore water abstraction licences, how to obtain, use and all-importantly keep them.
Dr Jerry Knox, from Cranfield University, will talk about how and why growers should be focusing more on improving water efficiency. "Water and energy use are inextricably linked – with rising energy costs starting to have a major impact on the economics of irrigation." Jerry will highlight the opportunities for improving management and how benchmarking is helping growers to improve their irrigation performance.
Irrigation equipment is the focus of renowned independent agricultural mechanisation consultant Bill Basford. As well as what equipment to use, he will look at the advantages of different equipment and their implications cost wise.
Comments
No comments posted yet. Be the first to post a comment