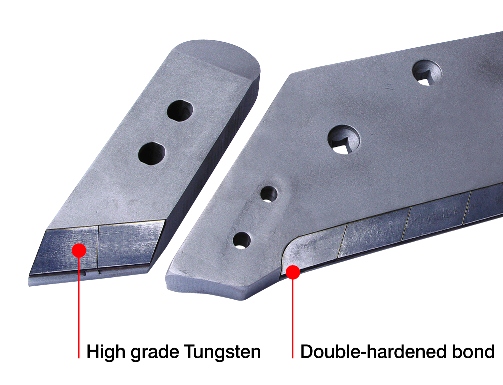 Spaldings Tungsten Parts
Spaldings today announced the expansion of their Tungsten replacement parts with new additions to many of their ranges including Plough, Cultivator and Subsoiler spares. The Tungsten range has expanded by up to 20% with over 100 new products joining the extensive Spaldings catalogue.
"It was agreed to expand our Tungsten offering after sales of our current range reached a record high" says Roger Chase, Agricultural Sales Director for Spaldings. "Our customers are seeking out longer wear rates to reduce downtime as much as possible. During extensive field trials it was revealed that our Tungsten parts performed up to 10 times longer than conventional spares."
Spaldings new generation Tungsten carbide parts are produced using high grade Tungsten tiles braised to Boron steel parent metal with the latest heat treatment techniques to 'double harden' the parent metal around the tiles. This strong bond then ensures that the parent metal retains a consistent hardness after the braising process.
Comments
No comments posted yet. Be the first to post a comment