Sparsholt College is to officially unveil their new Game and Wildlife Centre to leading industry figures at an event which will celebrate Agriculture, Conservation, Game and Wildlife at the College. BBC1 The One Show and BBC2 Coast and Wildlife Specialist presenter Miranda Krestovnikoff will be unveiling the plaque at the opening on Tuesday 8 March 2011.
Sparsholt's Game and Wildlife Centre covers 2,520 square feet and cost £400,000. It is believed to be the only such purpose-built training/education facility in the UK with an egg store, incubation and bird rearing facilities, a demonstration room and specialist carcase handling and butchery facilities.
Robin Taylor-Milton, Learning Manager, Agriculture, Conservation, Game and Wildlife Management says: "We are very proud to be able to showcase this building to the industry within the Agriculture, Conservation, Game and Wildlife sectors. The College is already acknowledged as being the home of Gamekeeping training and having this resource for our students and the employers we work with will certainly help cement that position."
In keeping with a day which will celebrate all aspects of the countryside, the College will be holding its annual Cadman Lecture which will feature Dr Jamie Dick, Reader in Behaviour and Ecology, Queen's University, Belfast presenting on Global and UK issues of invasive species and the 'Invasive Species Ireland Project'. Catherine Chatters, New Forest Non-Native Plants Officer, Hampshire & IOW Wildlife Trust will present on the local issues involving non-native species with a particular focus on the work of HWT in the New Forest.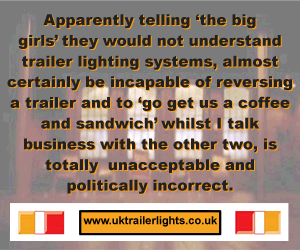 The prestigious Courtier Trophy for 'outstanding services to wildlife management' will also be presented to Charles Critchley of the Forestry Commission.
Whilst at the College, guests will have the opportunity to tour the extensive estate and farm to experience the impressive facilities on campus and enjoy a variety of student demonstrations.
Sparsholt College's Game and Wildlife and Fishery Management Departments are designated with a COVE (Centre of Vocational Excellence). The Game, Wildlife and Conservation Management courses range from Level 1 Diplomas up to BSc (Hon). There are also a range of part time and short courses available. For further information please visit www.sparsholt.ac.uk or call 01962 776441.
Comments
No comments posted yet. Be the first to post a comment