With an early start to Wheat Bulb fly egg-hatch together with moderate to high incidence of eggs being recorded in some parts of the country in the autumn survey, vulnerable crops will need monitoring and action taken for those crops at high risk. Growers are also being advised to make sure that that they take all precautions to prevent drift by using low drift nozzles and an extended buffer zone when applying Dursban WG. This is the key note advice from the first of the weekly Pestwatch report issued in mid January, which reports that egg-hatch for Wheat Bulb fly has already started in Suffolk, Cambridgeshire and Lincolnshire.
Starting in mid January, results of the weekly soil sampling are issued by Dow AgroSciences and ADAS as Pestwatch reports. These reports reflect weekly data and provide advice on the timely application of the soil insecticide Dursban WG. Weekly information can be accessed at www.dowagro.com/uk/cereal/pest/htm. Week-commencing the 11th January 2012, Wheat Bulb fly egg-hatch in Suffolk was reported to be 10%, in Cambridgeshire/Hertfordshire on mineral soils was 2.7%, North Lincolnshire on mineral soils 2.4% and in Cambridgeshire on organic land was 1.8%. It had yet to start in Yorkshire.
Sarah Hurry of Dow AgroSciences explains that results from the HGCA 2011 autumn survey of the incidence of Wheat Bulb fly eggs shows that 20% of crops samples were above threshold. "For growers in the East, of the 26 sites sampled, 4% were in the very high category of more than 500 eggs/m², 19% were in the high or very high category, greater than 250 eggs/m² and 65% were in the moderate, high or very high category, between 100 to 250 eggs/m².
She reports that of the 15 sites in Northern England 20% were in the high category, greater than 250 eggs/m², and 60% in the moderate or high category. "In this part of the country this is similar to last year which was a bad year for this pest and higher than in 2009/10.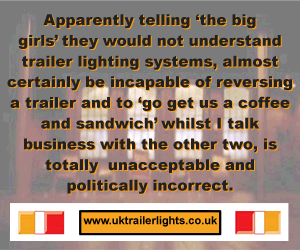 In sampling by the Scottish Agricultural Colleges of the 50 fields samples, 30% had Wheat Bulb fly populations that exceeded 100 eggs/m², in the low to moderate risk category.
Growers are being urged to assess their own farms risk in order to identify vulnerable fields that may need treatment with Dursban WG (chlorpyrifos). Risk is based on locality, previous cropping, drilling date, plant population, tillering and soil type. Late drilled, struggling, backward or thin crops may well benefit from Dursban WG at the first available opportunity, as tiller survival will be important in these crops.
"Dursban is an effective soil insecticide and should be applied at egg hatch at 1 kg/ha in 200-1000 litres of water. It remains active in the soil for at least six weeks, meaning that most larvae will be controlled as they hatch over a longer period of time," says Sarah.
"Dow AgroSciences in conjunction with ADAS will monitor egg-hatch and plant invasion on a weekly basis between now and mid-February. This will help farmers comply with the need to accurately access risk and so optimize timings, so fulfilling an important Stewardship responsibility," she says.
An industry Stewardship initiative â€" Say NO to drift!- has been unveiled this season with the aim of protecting future availability and use of insecticides containing chlorpyrifos. When spraying Dursban WG for Wheat Bulb fly, growers must use a LERAP rated 3 star nozzle and adopt a 20 metre buffer zone near to watercourses or a 1 metre near to dry ditches. For further information of Say NO to drift, please go to the web site at www.saynotodrift.co.uk where all the details are explained.
Dursban WG (75% w/w chlorpyrifos formulated as a Water Dispersible Granule) is recommended for the control of Wheat Bulb fly as well as Leatherjackets, Frit fly and Wheat Blossom Midge. For Wheat Bulb fly, two applications at dose rates of 1 kg/ha maybe applied up until flag leaf sheath extending (GS 39). It is packed in a 1 kg pack.
Comments
No comments posted yet. Be the first to post a comment