Caernarfon-based NFU Group Secretary Hedd Rhys' outstanding work on behalf of the Union and its membership has been given the highest recognition.
At the prestigious NFU annual awards recently, Hedd was honoured as the 2011 NFU high achiever for Wales in gratitude for all his hard work. The annual award is given to an NFU Cymru Group Secretary for excellence in membership retention and recruitment.
Following presentation of the award by NFU President Peter Kendall and NFU Director General Kevin Roberts, Hedd said, "This was a great result for all of us at the Caernarfon office. I would like to thank my colleagues for their support and teamwork and members old and new for placing their trust in us at NFU Cymru to provide a great service.
"I have worked for NFU Cymru for three years and I have thoroughly enjoyed myself during this time. I take pride in my work and you do not win top awards without that element," Hedd said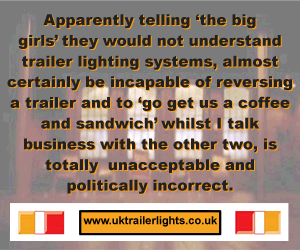 Gwen Davies, Business Development Manager for NFU Cymru said, "This award is well deserved and we would like to thank Hedd for his outstanding services to NFU Cymru members.
"All of our group secretaries here in Wales do an excellent job representing our existing members and recruiting new members. However, during the last membership year, Hedd finished top of the membership chart throughout the whole of Wales.
"I would like to congratulate Hedd on this fantastic achievement, a real testament to his dedication and commitment and to the work of the team at NFU Cymru Caernarfon office," Gwen said.
Comments
No comments posted yet. Be the first to post a comment