10-11-2009 10:49 AM
| News
Increasing the stocking density on the range is good for the free range sector, says Martin Humphrey, from Winchester based feed specialists, Humphrey Feeds.
"We welcome this news and applaud the RSPCA for making the brave decision to adjust their standards in response to requests from the free range sector, packers and retailers. This is a positive step and follows extensive consultation with various industry organisations. Although such actions must be encouraged, there should also be a degree of caution.
"These new stocking densities will marginally reduce the cost of entering free range production and we will see an increase in the number of new free range producers as a result" continues Mr Humphrey. "Estimates from a number of free range equipment suppliers suggest that orders for around 130,000 new bird spaces are currently being ordered per month, which equates to an increase of 1.5 million birds this year alone! This is due in part to a continuing strong demand for free range eggs, but it is also related to the grants available for free range producers in certain parts of the UK. New and expanding producers should ensure that they have a contract for their eggs before embarking on any large scale investment. As an industry we need to ensure that we do not end up over supplying the sector in response to this regulation change and putting unnecessary downward pressure on free range egg prices."
The new regulations have increased the maximum stocking density on the range from 1000 birds/ha to 2000 birds/ha. "The original 1000 birds/ha figure was somewhat arbitrary, with little science behind it, and even now at 2000 birds/ha we are still beneath the EU stocking density of 2500 birds/ha" says Mr Humphrey. "The amount of birds that go outside is dependent upon a number of different factors including the type of system in the house, the season in which the birds were first housed as well as the quality of the range – if it is bleak with no cover then the birds will be more reluctant to venture outside.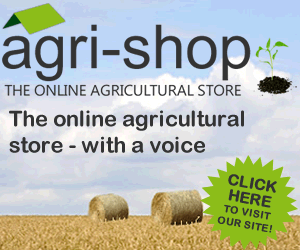 Producers investing to increase their stocking density to 2000 birds per hectare will be required to ensure that 5% of the total range area is provided with predominantly natural cover and that there are dedicated areas for perching and dustbathing. "Birds can be reluctant to go outside in times of bright sunshine, or if it is raining or if there is a threat from aerial predators and therefore providing cover for the birds reduces stress and improves welfare" continues Mr Humphrey.
"There is still some way to go to educate the consumer about free range egg production and I welcome the opportunity for our sector to work closely with organisations like the RSPCA, who are trusted by consumers. This association provides credibility and helps to ensure a greater public understanding of the UK's high animal welfare systems and what it really means to be free range" concludes Mr Humphrey.
Comments
No comments posted yet. Be the first to post a comment