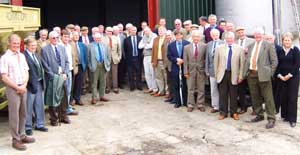 A York-based bio fuels firm opened its doors recently to a party of farmers from across the region with a mini eco expo!
Veg Oil Services (VOS), based at Storwood near York, hosted the exhibition with a view to providing information and demonstrations of its brand new oil press factory aimed at small to medium sized producers, consumers and retailers of bio fuels.
The event featured a tour of the factory as well as a talk from Diane Dowdell of Trade Link Solutions on the benefits of Renewable Obligation Certificates (ROC) which allow bio fuel producers to take advantage of environmental subsidies and financial support from central government. Louth Tractors were also present to demonstrate their range of heat exchange technology devices which generate domestic energy through the burning of logs, wood chips, rape meal, pellets and grain.
"It was a very successful event and gave us all the opportunity to showcase the kind of innovations and expertise that will help to mitigate climate change," explained Michael Rhodes of VOS.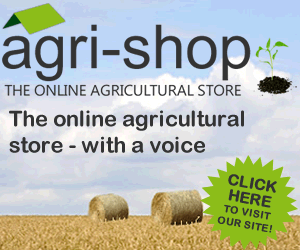 Diane Dowdell added: "Users of renewable generators can utilise ROCs to claim against their capital and running costs and there was a significant interest in the way in which services such as that offered by Trade Link can help farmers through the tricky bureaucratic process of applying for and exchanging the certificates."
Simon Harrison, Area Sales Manager with Louth Tractors who supply and install a wide range of Danish manufactured stoker heating systems, commented: "We need to share knowledge of these technologies as widely as possible and occasions such as this give us the perfect opportunity to give farmers a glimpse of the future."
VOS has recently installed a fully computerised oil press factory in conjunction with steel specialists Rhoco Engineering using presses supplied by German firm Kek. Their highly innovative and scalable application of this process is attracting a growing number of customers from across the UK and Ireland.
Comments
No comments posted yet. Be the first to post a comment