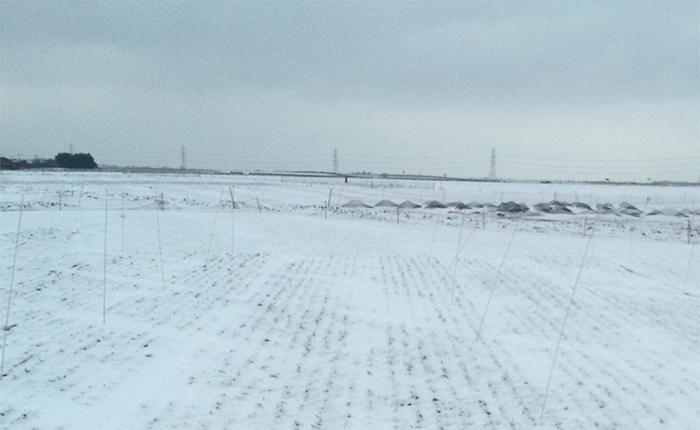 Aiming to encourage the next generation of agronomists and farmers by offering students a real-time crop to manage and sell, the Cereals Challenge is now in its fourth year.
Successful teams from Harper Adams University, Newcastle University, The Royal Agricultural College, Hartpury College, Easton College and Riseholme College qualified against a total of thirteen entries to win a place in this year's challenge, sponsored by crop production specialists Hutchinsons and farm business management company Velcourt.
Each team was nominated a plot of winter barley on the site of the Cereals event in Boothby Graffoe in Lincolnshire, and the winner will be announced at the event on 12th June.
Not only does the winning team receive a trophy and a prize of £1,000 to share, the winning college is also awarded £500.
Judges Keith Norman, Technical Director at Velcourt, Dick Neale, Technical Manager of Hutchinsons, and Alastair Priestley, of Patrick Dean Ltd, Cereals' host farmer, will look at each team's technical merit, gross margin and quality and timeliness of recommendations.
"This competition gives final year agricultural students a flavour of making real time decisions ranging from in-season agronomy to market dynamics - all with the final gross margin in mind. This is something that is difficult to teach in a classroom" said Neale.
"We have chosen winter barley over wheat this year to provide a different task, and also to reflect the increasing hectares of winter barley being grown as new varieties offer feed yields similar to those of second wheats."
Last year Harper Adams scooped the prize and this year's team leader David Bird is hoping to win again: "Last year's team focussed on using a robust fungicide programme that suited the season and this was successful for them. However I am keen that we manage this barley plot on this season's conditions, and we will react to in-field pressures as and when they develop."
Paul Hobson of Hutchinsons and Nick Shorter of Velcourt who launched the Cereals Challenge to the students underlined the success of the Challenge in offering an insight into careers in agronomy or farm management, and also as an opportunity to meet youngsters looking for a career with either company.
Since the Challenge was launched Hutchinsons has taken on one of the students into their successful Agronomy Foundation Training Programme whilst Velcourt has employed one student who is joining the company this autumn and identified a scholar studying at Harper.
Comments
No comments posted yet. Be the first to post a comment