Supermarkets not doing enough for farmers, group says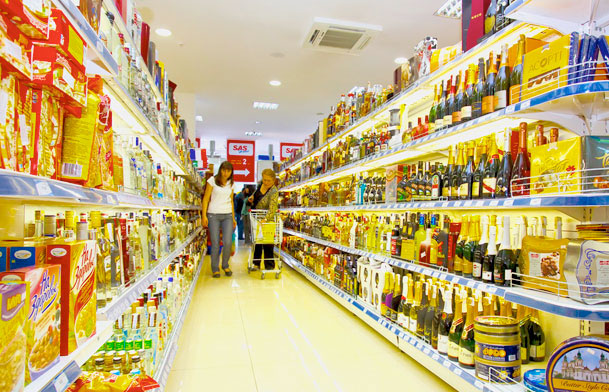 Supermarkets should do a lot better to support farmers who have been troubled by this year's cold spring coupled with last year's wet seasons, according to Campaign to Protect Rural England.Members and supporters of the organisation were asked to contact the biggest food retailers in the UK: Asda, Sainsbury's, M&S, the Co-operative and Waitrose, to ask how they are supporting farmers and local food producers.Over 7,000 emails to the chief executives of the major supermarkets were sent. They said they had significantly improved their environmental performance over the last few years, introducing a number of initiatives and programmes under their social responsibility strategies.Defra figures have recently shown total income from UK farming down by 14% (£737m), following the poor weather from early this year and last impacting on the cereal sector."There are no secrets to being the best – the attributes have been well documented and include a strong desire to succeed, a clear strategy, maximising the deployment of all business resources, regular benchmarking and business planning. Last but not least, a thorough understanding of your main customers is essential" HSBC Head of Agriculture Allan Wilkinson said."Price volatility on both sides of the budget mean that the range in the final margin can be wider than ever, the margin for timing difference being shorter than ever."But the CPRE said the supermarket initiatives tended to focus on reducing waste,
water
use, energy and greenhouse gas emissions but not enough on supporting local food and farming."The responses from the supermarkets didn't clearly set out how they define local food, and apart from a couple of exceptions didn't provide much detailed information on the percentage of local food they sell either as a whole or whether they could find out how much a particular store was selling" the organisation said."This is undoubtedly an issue that we think supermarkets could do much more to address – there are some good signs, but there is scope to do a lot better. All the supermarkets, could be much more ambitious not only for setting targets for sales of local food as a percentage of total turnover but for individual stores.""CPRE would like to see supermarkets make a commitment to stocking more local food while adopting clear criteria that reinforce consumer trust in local food and its benefits. Supermarkets should seek out fresh, seasonal local produce and commit to providing contracts with terms that help local food producers to expand their businesses."Farmers have campaigned for fair pay for their produce by taking into account fluctuations in the cost of fertiliser, diesel and animal feed into supermarket pricing.Also, there is increasing demand to shorten supply chains by setting targets for stocking local food. Since the horse meat scandal, this proposal has become very popular. The National Beef Association said it was 'furious' that consumers and farmers have been so badly let down by supermarkets and food policing agencies operating at both EU and national level."We already knew that a massive criminal deception has been inflicted on consumers and farmers by cheats in the red meat trade and that the retailers who purchased so many, suspiciously cheap, contaminated beef products without initiating checks have played their part in a Europe-wide scandal of quite staggering proportions too," explained the NBA's national director, Chris Mallon.On the dairy sector, Nigel Miller, NFU Scotland President said: "Despite the considerable cost burden of producing milk being carried by all dairy farmers, the milk price paid to those supplying cheese contracts is under pressure and, in most cases, is below that of those supplying the liquid milk sector."Ian Woodhurst, Senior Food and Farming Campaigner at CPRE, said: "Supermarkets dominate the grocery sector and our food chain. Given this, they need to use their immense market power to support the nation's farmers, the countryside they manage, and boost sales of local food.""CPRE will continue to lobby supermarkets to increase their support for English farming and the management of countryside, and stand up for the producers, processors, suppliers and retailers of local food."
Download

Trending Now
Viewed
Discussed