Farmers should exercise caution when switching from conventional wheels and tyres to row-crop equipment this spring, advises the UK's leading off-road tyre specialist Mitas Tyres.
'Due to the increasing size, weight and speed of tractors, self-propelled equipment and trailed machinery, setting the correct row-crop set up right is becoming ever more important', advised Ron Wood, Automotive Engineering Manager for Mitas Tyres Limited.
ISO 9000 and Health & Safety regulations now place a heavy responsibility on tyre suppliers and equipment operators. Fitting incorrect replacements could have severe consequences including equipment failure or breaches of legal obligations.
'It is vital to get good advice from the tyre manufacturer or specialist tyre and wheel supplier. Row-crops should not be used for haulage work as they are not designed for that, but if this cannot be avoided then choose a combination of the widest-possible tyre and strongest wheel', emphasised Mr Wood.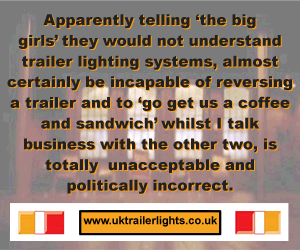 When switching to row-crops Mitas advises:
' Front and rear tyre circumferences must match the tyres inter-axle ratio. This prevents transmission damage caused by 'wind-up'. Always check with a dealer to ensure the ratios are correct before specifying the same tyre combinations on similar tractors.
' Once a suitable tyre combination has been established, weigh the tractor with measurements of the overall weight of the combination and individual axle loads.
' Get the pressure right. Identify the tractor's maximum speed, then cross-reference this with the maximum load that each wheel and tyre will have to support. As a row-crop tyre can carry the same weight as a conventional one, but is notably narrower, a higher inflation pressure is required. Most tyre failures are caused by under-inflation, so a small amount of over-inflation is unlikely to cause an immediate problem.
' Buy from a reputable manufacturer with a wide range of tyres that includes exactly the right one for your intended application.
' Unless you need to adjust track width use cheaper, more durable fixed-centre rims rather than adjustable ones.
Comments
No comments posted yet. Be the first to post a comment