Shoppers who want to cash in the £50 "swap" vouchers rolled out by the Government to encourage healthy lifestyles, need to spend more than double their worth in order to redeem them, according the Children's Food Campaign (CFC).
The group claims that shoppers who want to use the £50 of swap vouchers as part of the Department of Health-backed Change4Life anti-obesity campaign, need to spend more than £117.05 in order to redeem them. They also point out that more than half the discount is available already without the vouchers. In several cases, the Asda own-brand equivalent products are cheaper than the discounted branded products.
Campaigners calculated that in order to make the advertised savings, made available from Wednesday through around one in ten Asda stores, shoppers would have to spend at least £117.05 with Asda, JJB Sports and WeightWatchers.
The group point out that over half of the savings come from a discount on signing up to a three-month WeightWatchers plan – which is available on the company's website even without the voucher. Without this discount, which the "voucher" is simply advertising, the discounts available through the voucher books fall to just £24.25, which require a spend of at least £87.20 to redeem. As a result, the much-promoted £250million savings claimed by the Department of Health fall to less than half this amount.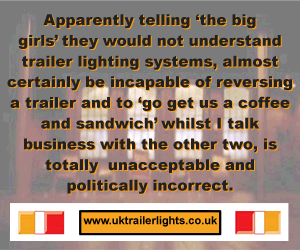 The group also point out that in several cases it would be cheaper to buy a non-branded version of the same product without the discount voucher. For example, 500g Kellogg's corn flakes are £1.97 at Asda, reduced to £1.47 with the discount voucher, while 500g Asda corn flakes cost just 98p. In this case, the Asda product is also considerably lower in salt, overconsumption of which can contribute to high blood pressure, which is the main cause of strokes and a major cause of heart disease.
Christine Haigh of the Children's Food Campaign said:
"This analysis exposes the Great Swapathon for what it really is – a great marketing opportunity for the companies involved, but of little benefit to consumers' pockets or health. Sadly, this attempt at promoting healthier products is dwarfed by advertising for junk food. Until the government takes steps to address this, such as by protecting children from unhealthy food marketing, we're unlikely to see the UK shift from its unenviable position at the top of Europe's obesity league table."
Ms Haigh continued:
"It's insulting that the government has taken free swimming away from children and now have the cheek to offer a one-off discount on the price of a single family swimming session."
Comments
No comments posted yet. Be the first to post a comment