Since 1st February 2008 - National Control Programme for Laying Flocks
Sampling and testing programme at:
- day-old and 2 weeks
before transfer (for pullet rearers')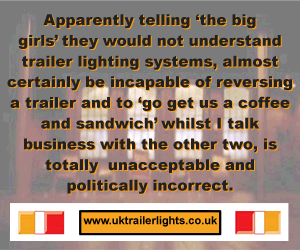 - every 15 weeks in lay, commencing between 22-26 weeks of age (for layers). (boot swabs for non-cage flocks, faeces for cage)
2009 Procedure
If the most recent test/last test in 2008 was non-vaccinal SE or ST positive, and the flock is still in lay in 2009, then the flock will be subject to an 'accelerated test' in the first 2 months of 2009.
The accelerated test will be an official sample collected by Animal Health staff (but will not include dust), i.e. it will be boot swabs, or faeces.
Any producer who has not carried out the required sampling in 2008 would have a full official test (i.e. boot swabs or faeces, and dust).
Procedures for Repeat Sampling/Testing of Positive Producer Samples from 1st January 2009
From 1st January 2009, if a 15-week operator (producer) sample is found to be non-vaccinal SE or ST positive, an official sample is carried out to confirm the operator (producer) sample, and no action is taken until the test on the official sample confirms the positive. The official sample will be 'like for like' and not include dust.
This sample is sent direct to VLA for testing. If non-vaccinal SE or ST is confirmed, then restrictions are placed on the flock and eggs must be identified as Class B and cannot be placed on the retail market (the producer can then opt for one of the three confirmatory' samples – enhanced environmentals, or oviduct/caeca, or eggs, at his/her
cost). Restrictions would be lifted if the opted-for samples are SE/ST negative and any eggs on site could then be sold as Class A.
Sampling of other flocks on the holding/site would take place after the repeat of the producer sample (i.e. the official sample) is confirmed to be non-vaccinal SE or ST positive.
Procedures for the (annual) Official Sampling and Testing
Normal 'Official samples' will be taken in one flock per annum per holding comprising at least 1,000 birds (including dust).
Defra's view is that as soon as a boot-swab or faeces official sample is found to be positive for non-vaccinal SE or ST, restrictions would be placed on the flock and eggs diverted for heat treatment. The producer then has the option to take, under official supervision, one of the following three samples - the enhanced environmental sampling, or 300 carcass test on oviducts and caeca, or the 4,000 egg option as explained above.
Age of flock to receive official sampling
The age of the flock(s) on site will be discussed with the producer when an appointment is made by the NBC auditor.
Official Sampling - Dust
If, following an official sample, only the dust is found to be SE/ST positive, there will be no restrictions placed on the flock. However, defra's position is that the flock would be subject to repeat official sampling every 2 weeks on 4 occasions. This would be either boot swabs (non-cage) or faeces (cage), but would not include dust. The revisits and testing of samples would be at defra's expense.
Handling of Eggs from Flocks that are non-vaccinal SE or ST positive
Following restrictions being placed on a flock, eggs will have to be diverted for heat treatment (processing). The current defra position is that each egg will be required to be marked – either a circle of at least 12mm in diameter around the letter B at least 5 mm high, or an easily visible colour spot of at least 5 mm in diameter. As an industry, we are still looking into the practical issues associated with this, and may opt for marking of 'HT' on individual eggs where it is possible to achieve this.
The Importance of Keeping Salmonella out
We cannot stress enough the importance of; correct Salmonella vaccination, the highest standards of hygiene and biosecurity on farm and proper rodent control. VLA research is demonstrating that positive farms can be turned negative, when advised measures on Salmonella control are put into effect.
Comments
No comments posted yet. Be the first to post a comment