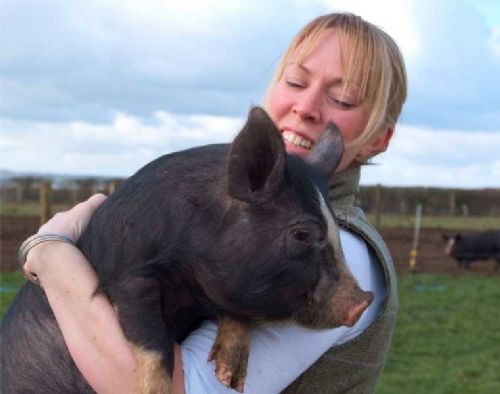 Louise Trowbridge with a Berkshire pig
Until recently, Luke and Louise Trowbridge of Stour Provost in Dorset could be found reading the story of the Three Little Pigs to their young sons, but now they have paddocks full of British heritage rare breed, outdoor reared Berkshire pigs ' and a new rural business, The Uncommon Pig, to fit in alongside the school run!'''
'We have a 300 acre dairy farm and produce milk for local award-winning cheesemaker Barber's of Dicheat in Somerset.' Luke comes from a family that has produced generations of dairy farmers, so he is really branching out and diversifying by keeping pigs,' explained Louise.
Berkshires are known for their black and white markings and placid natures; they have a long history dating back to herds which were kept by monarchs of the early 18th century and a large Berkshire herd was also kept by the Royal Family at Windsor Castle.'''
Louise is keen to make the Berkshire pork available to everyone, 'By selling our pork direct to customers from the farm, we can be very flexible on the cuts we offer either by supplying half pigs or smaller quantities.' We are also happy to deliver within 20 miles of the farm as we want to be able to keep the personal touch and meet our customers.'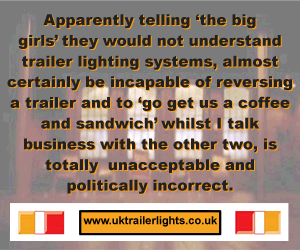 In fact, Luke and Louise took their first pork to London as Louise explains; 'So far I've supplied three butchers in London who specialise in high quality rare breed meat and we now have enough interest in Dorset from a handful of really good local pubs and restaurants where the chefs are really keen on provenance, high welfare standards and supporting rare British breeds. Provisio, which is a hospitality company known for using the very best local ingredients, has also been using the pork.' Without exception the comments and feedback have been excellent.' The meat is well marbled which means it's succulent and the chefs have said that it produces amazing crackling!''
Using a local butcher's skill, Louise is now able to supply sensible quantities direct from the farm and soon there will be sausages too.' Louise explains; 'People think that buying free range meat is expensive, but with a large family to feed myself, I am very conscious of the need for affordable, good quality food and our meat is priced in line with any free range meat in the supermarkets'.
Comments
No comments posted yet. Be the first to post a comment