Leading tree nursery Thorpe Trees, based in Ouseburn near Harrogate, has just made the final delivery on an order for 35,000 trees to Yorkshire Farmhouse Eggs, the company which produces and supplies the popular 'James Potter' brand of Yorkshire free range eggs to major supermarkets and independent retailers. The delivery marks the completion of the latest stage of Yorkshire Farmhouse Eggs planting programme at its two farms in the Vale of York, near Thirsk.
20,000 of the trees have been planted in the last 12 months alone, and include species such as rowan, ash, alder, oak, willow and Scots pine, all of which have been grown by Thorpe Trees. The trees play an important role in creating a natural environment for Yorkshire Farmhouse Eggs' 200,000 hens, who are free to roam outside in woodlands and on fresh pasture.
Richard Padgett, Business Development Manager of Thorpe Trees said: "There has been a marked increase in demand for planting schemes on free range egg farms over recent years, and we are delighted to have worked with Yorkshire Farmhouse Eggs as they have developed and extended their business. We have built up a very positive relationship with James and the Team and have been able to advise him as to what trees and hedging are most suitable for the hens, to provide them with the appropriate space to roam and forage."
James Potter, managing director of Yorkshire Farmhouse Eggs said: "Like their ancestors, hens prefer a natural environment with trees. This encourages them to range more and live a fuller, more active life exploring and foraging. The benefits of planting trees to enrich the lives of the hens have always been clear, but it has also had real positive impact on the local environment with the two farms becoming a haven for local wildlife.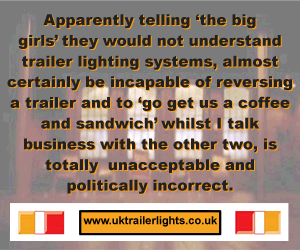 Thorpe Trees has provided a superb service to us since we started working with them in 2004, by providing specialist advice as to what types of trees and planting schemes will work best for our needs. They have done such a great job for us that we also recommend them to our subcontracted egg suppliers in the area."
Established in 1985, Thorpe Trees is the leading tree nursery in the north of England for bare-rooted trees, hedge plants and woodland shrubs. Owned and managed by Caroline Taylor, daughter of founder Alastair Taylor, the nursery grows over 1.2 million trees per annum on its 50 acre site, comprising over 60 different species. These include a full range of traditional British trees including native broadleaves, conifers, hedge plants, woodland shrubs, fruit trees and willows, as well as ornamental and specimen varieties, woodland bulbs, grass seed mixtures plus a wide range of specialist sundries and accessories.
Over 50% of Thorpe Trees' business is supplying farmers and landowners with trees and hedging for forestry and planting projects such as for free range eggs, plus for coppicing, growing trees for wood fuel and creating new wildlife habitats. Another 20% of its sales are to the Woodland Trust for their 'MOREwoods' tree scheme, an initiative designed to support landowners in planting new native woodland.
Other customers it supplies includes game cover and conservation businesses, landscape contractors, recreational businesses such as golf, fishing, holiday parks etc., local authorities and the general public.
Yorkshire Farmhouse Eggs is a family business that has been producing their premium brand of James Potter free range and organic eggs for over 30 years. The family's history with poultry dates back to the 1920's when granddad George Potter would often win top prize with his Rhode Island Red and Light Sussex hens in the National Laying Trials. Today, the company's two farms in the Vale of York boast some of the most up to date production and packing facilities in the Country.
Comments
No comments posted yet. Be the first to post a comment