Three new Holstein bulls representing cutting-edge genetics, A2A2 milk and outstanding daughter fertility have been launched this week at Livestock 2012.
The trio of bulls – Klassic Big Time, Foxberry JS McFly and Minn-Dell Baxter Massive - will widen farmer choices and enable them to breed for a combination of:
high type with outstanding health, lifespan and fertility; high fat and protein percentages without sacrificing volume; and exceptional milk production with low cell counts from non-extreme, cubicle cows.
Klassic Big Time is the highest type of the three, bringing a massive 3.56 Type Merit which reflects the seven generations of VG or EX cows from the renowned Barbie family in his back pedigree.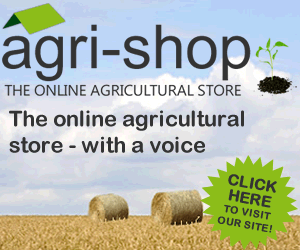 With a Type Merit of 3.56 and scores of 2.94 for mammary and 2.81 for legs and feet, this son of Regancrest-HHF Mac will throw stylish and functional daughters. Out of a Shottle dam from the great Regancrest-PR Barbie EX92 herself, Big Time also improves cell counts (SCC Index -25), fertility (Fertility Index 3.2) and lifespans (Lifespan Index 0.4). Price £19.50 (£39 sexed).
Foxberry JS McFly is sired by Applouis Jet Stream (a Jocko Besne son) and out of an EX92 Outside dam, and will bring an infusion of new bloodlines into British herds. Transmitting high milk components without sacrificing volume, McFly daughters have stature, strength and outstanding fertility. Price £18.
Minn-Dell Baxter Massive (Baxter x Outside) produces perfect cubicle cows for farmers who are focussed on making money from milk. With an impressive Predicted Transmitting Ability of 701kg milk and a low Somatic Cell Count Index (-21), Massive will produce profitable cows that will readily fit into commercial systems. Daughters will also be fertile (FI 1.5) and have long lifespans (LS 0.2), while their type profile shows good legs, feet and mammary traits without extremes in any area. Price £18.
"The three newcomers build on our company's credentials for health, lifespan and fertility," says Alison Lovell from Dairy Daughters who market the bulls. "And more unusually, they are all homozygous A2A2, which means they will transmit the A2 beta casein variant on to the next generation. This is increasingly sought by milk buyers around the world as evidence builds of its benefits to human health."
Furthermore, she says: "Dairy Daughters operates a low-overhead business model and passes the saving we make onto our customers. We're therefore delighted we can offer such high calibre bulls at extremely competitive prices."
Comments
No comments posted yet. Be the first to post a comment