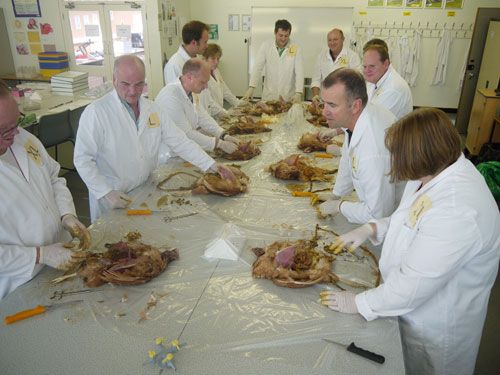 A training programme to help commercial egg producers increase their production and profitability is being held in Cheshire for the first time.
The programme is being run at Reaseheath College, Nantwich, by the college's Enterprise Delivery Hub and is aimed at giving producers skills which are directly applicable to their own businesses.
Run over six half day sessions led by Alastair Johnston of the Minster Veterinary Practice, national specialists in poultry health, the training is delivered through a mix of seminars and laboratory practicals. Topics include the recognition, treatment and prevention of disease, bio-security, welfare and legislation.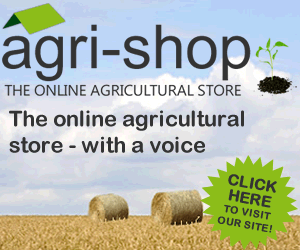 The programme has been specifically designed to be applicable to the free range and enriched colony systems.
Training fees are part funded through the Rural Development Programme for England (RDPE) provided attendees meet criteria. The programme is supported by Defra.
Egg producers who attend the course receive a certificate as evidence of their training. Such evidence will be a future requirement for producing birds under award schemes such as Freedom Foods.
Take up for the training has been so successful that there are plans to repeat the full programme later in the year. There are also follow-on sessions in development to cover humane slaughter, housing and ventilation, egg production and handling, health and safety and insect and pest control.
Said Reaseheath HUB Customer Relationship Manager Lisa Forbes:
'We launched this programme in Cheshire to meet industry demand and have been delighted with the response. Our aim was to deliver very realistic commercial training which would give attendees skills which were applicable to their businesses.
'Commercial egg production is a growing industry in the country and producers are obviously keen to keep up to date with best practice and new approaches which will help them maintain the highest standards of welfare while increasing their profitability.'
Ben Wharfe, who is setting up a free range egg unit for 12,000 birds as a diversification business at Peover Fields Farm near Knutsford, has attended the training programme along with his farm stockman, Philip Pollard. Reaseheath's HUB has helped Ben gain financial support for elements of his new enterprise as well as funding for the training.
He said: 'Attending these sessions has helped me to build up my knowledge and understanding of commercial egg production and has enabled me to develop necessary skills. It has been a wise investment of my time and money and will reap many benefits over the long term.'
For further details contact Lisa Forbes at 01270 613195
Comments
No comments posted yet. Be the first to post a comment