The European Union would lose its self-sufficiency in wheat without access to triazole-type fungicides, a new report has warned.
According to the study by Italian research institute Nomisma, the economic and environmental consequences of withdrawing triazole products would be severe, with a forecast 12% drop in yields wiping €4.6 billion off the value of EU wheat production by 2020. An extra 14% cultivated area would therefore be needed to maintain the EU's self-sufficiency in wheat.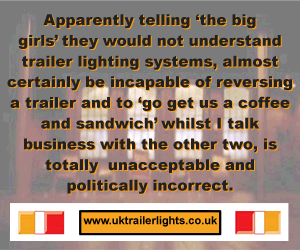 In particular, EU crops would be critically vulnerable to Septoria, the most economically damaging pathogen of European wheat.
The study was commissioned by the crop protection industry to evaluate the economic significance of the triazole class of active substances in EU agriculture. Taking wheat as a case study, it considered both a short-term impact analysis (2013) and a longer-term one (2020) to include the effects of increased selection pressure and the development of resistance to alternative fungicides.
Key findings of the study are:
Without triazole fungicides, EU wheat production would fall by nearly 10 million tonnes in 2013 (from 141 to 131) and by nearly 19 million tonnes in 2020 (from 152 to 134);
This drop in production would mean a loss in EU market value of €2.4bn in 2013 and €4.6bn in 2020;
At this level of production, the EU would also be unable to satisfy internal demand. To maintain a 100% self-sufficiency rate, the cultivated EU wheat area would need to increase by 7.5% in the short-term and by nearly 14% in the longer term;
The triazole fungicides are of strategic significance to the European Union as a primary player in the world wheat market in terms of production (accounting for 21% of global production), trade (contributing to 17% of world wheat trade) and productivity (average EU wheat yields of 5.3t/ha are almost double the global average of 2.9t/ha).
"This study underlines the vital contribution of triazole-based fungicides in maintaining the productivity and competitiveness of EU cereal production" said CPA Director of Policy, Dr. Anne Buckenham.
"Septoria is a devastating fungal infection that can cause yield losses of up to 40% in wheat, and triazoles provide the basis for European disease control programmes.
"Recent research has demonstrated that by using a range of triazole-based products farmers can maintain their resilience and effectiveness, but the ever-present threat of Septoria resistance highlights the need for continued research and innovation by the crop protection sector.
"Above all, the Nomisma study highlights the economic significance for Europe of maintaining access to effective crop protection tools now and in the future, as well as the critical role of modern, science-based agriculture in tackling the global challenges of food security, economic growth and sustainable development," said Dr Buckenham.
Comments
No comments posted yet. Be the first to post a comment